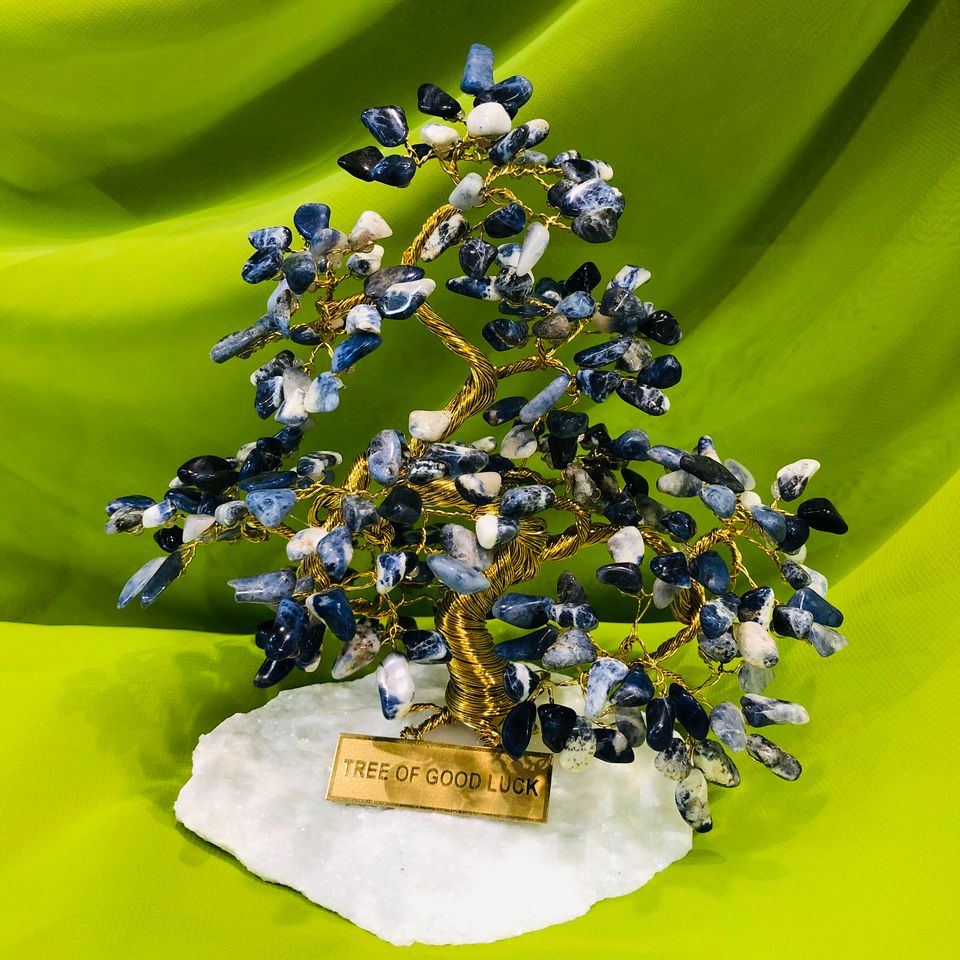 SODALITE Tree of Good Luck - L1
Our beautiful GEM TREES are handmade in Poland of genuine semiprecious stones. They are attached to brass wire branches and to a marble base. Each tree has a "Tree of Good Luck" plaque at the bottom of the trunk.
SODALITE is a birthstone for Sagittarius. It brings emotional balance - calms the mind and eases panic attacks. It enhances self-trust and self- acceptance.
Dimensions: 17 cm (6.8") Tall x  16 cm (6.4") Wide
Gift box is included.