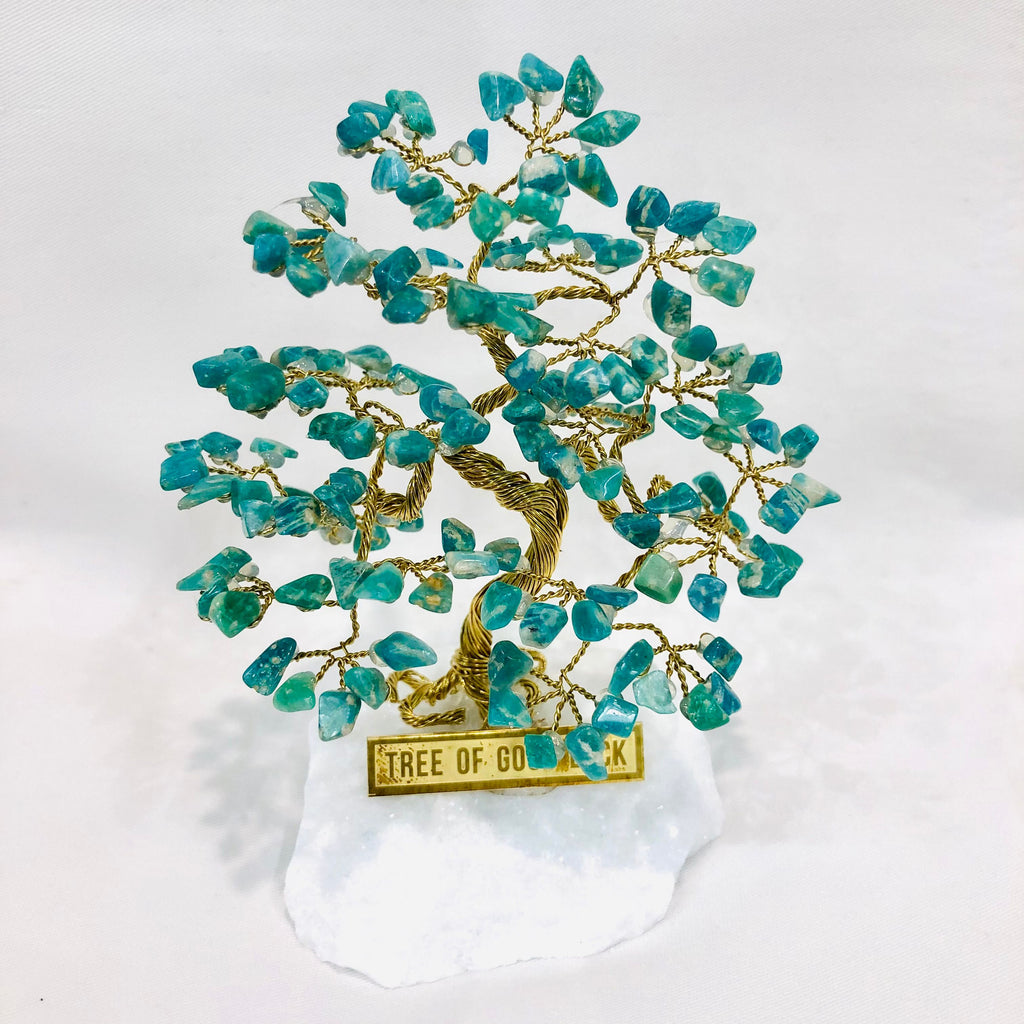 AMAZONITE Tree of Good Luck - R4
Our beautiful GEM TREES are handmade in Poland of genuine gem stones on brass wire attached to a marble base.
AMAZONITE is a MARCH birthstone. It is said to bestow truth, honor and integrity to its wearer. Amazonite is used to treat fatigue, trauma or anything else that may take energy away from a person. It helps to regulate thyroid glands and in treating alcoholism.
Approximate dimensions: Height - 2.5" (6.5cm)  Width - 1.5" (4cm)
GIFT BOX INCLUDED!