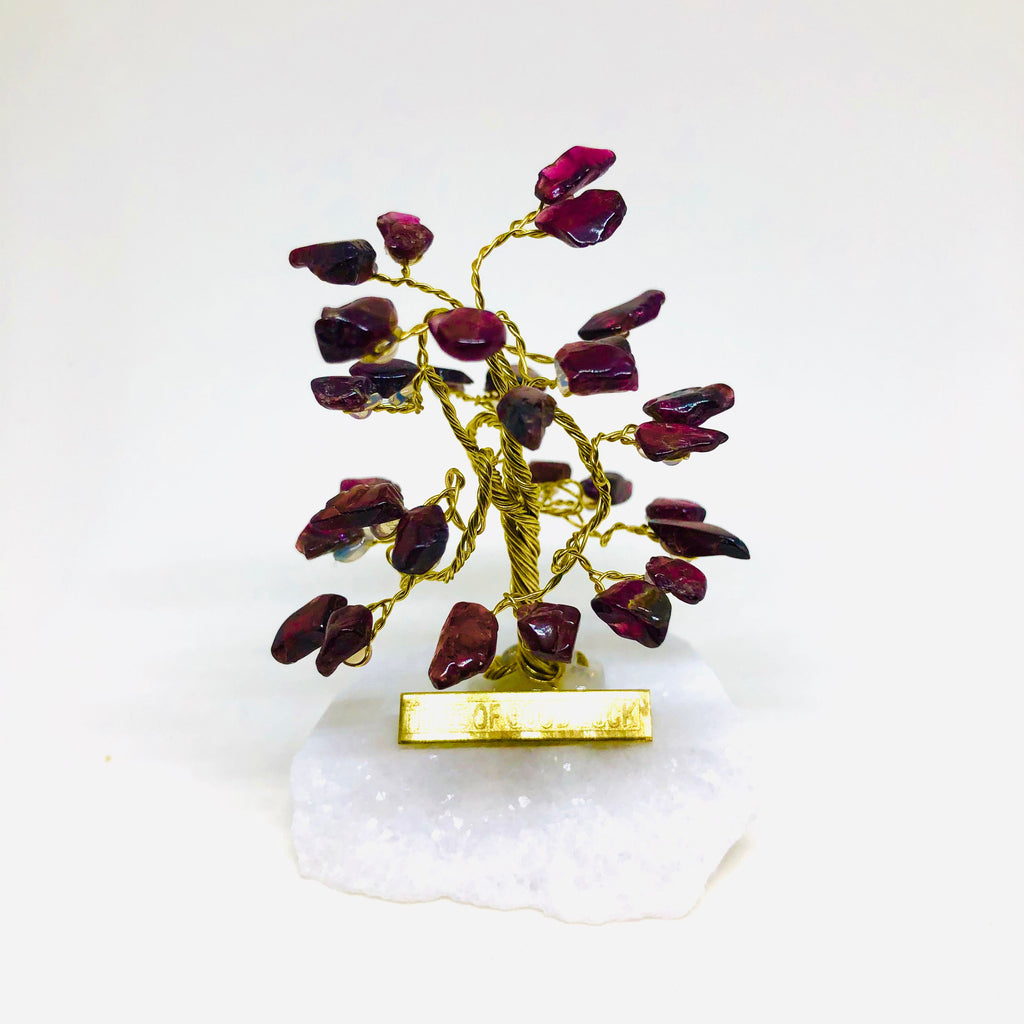 GARNET Tree Of Good Luck - R0
Our beautiful GEM TREES are handmade in Poland of genuine semiprecious stones, attached to brass wire on a marble base.
GARNET is a JANUARY  birthstone. It revitalizes, purifies and balances energy, bringing serenity or passion as appropriate. Inspires love and devotion, brings courage and hope.
Approximate dimensions:  Height: 2.5" (6.5 cm)   Width: 1.5" (4cm)
Picture #3 is showing size R0 in comparison with larger size R4.
Gift box included with your purchase