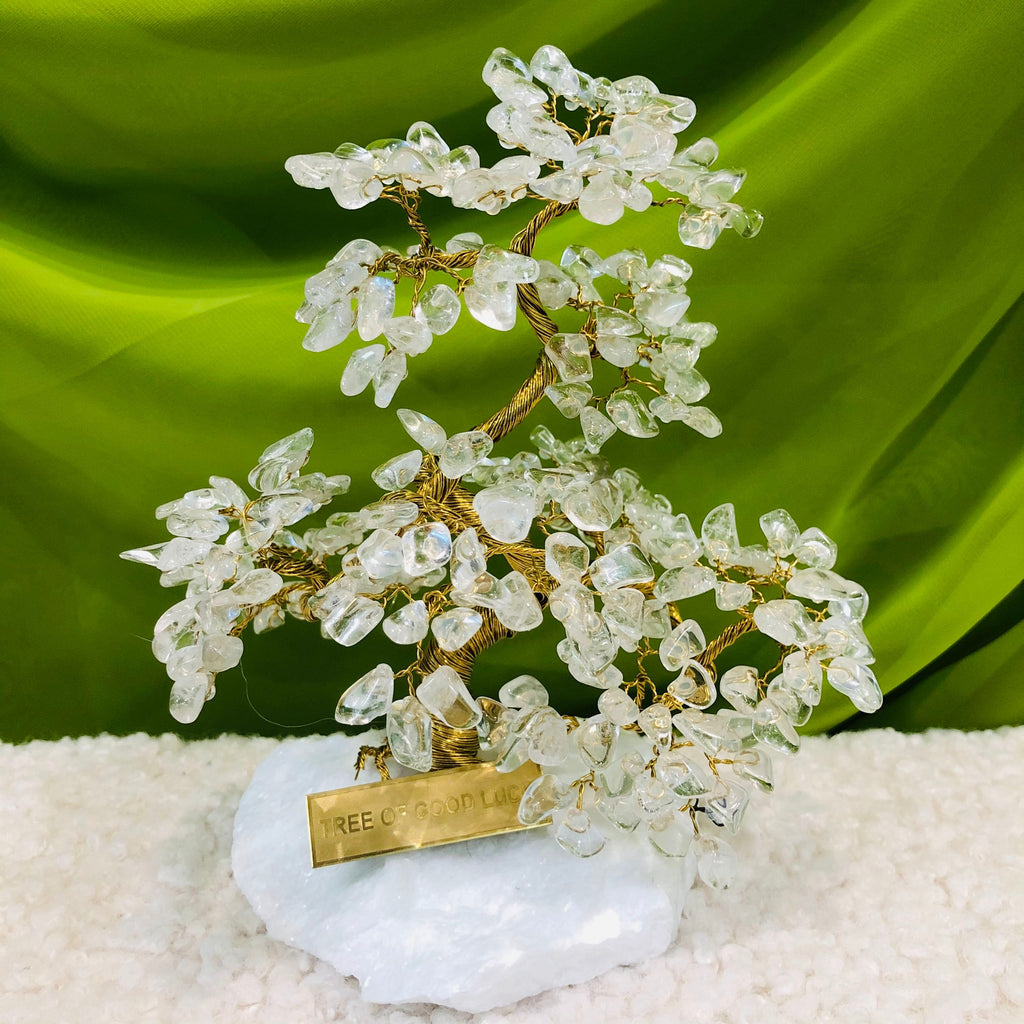 CRYSTAL Tree of Good Luck - L1
Our beautiful GEM TREES are handmade in Poland of genuine semiprecious stones, attached to brass wire branches and to a marble base.
CRYSTAL QUARTZ is an April birthstone. It is considered "the master healer" because it absorbs, stores, releases and regulates energy. It helps to stimulate the immune system.
Dimensions;  18 cm  x  18 cm  x 10 cm  (7"  x  7"  x 4")
Gift box included