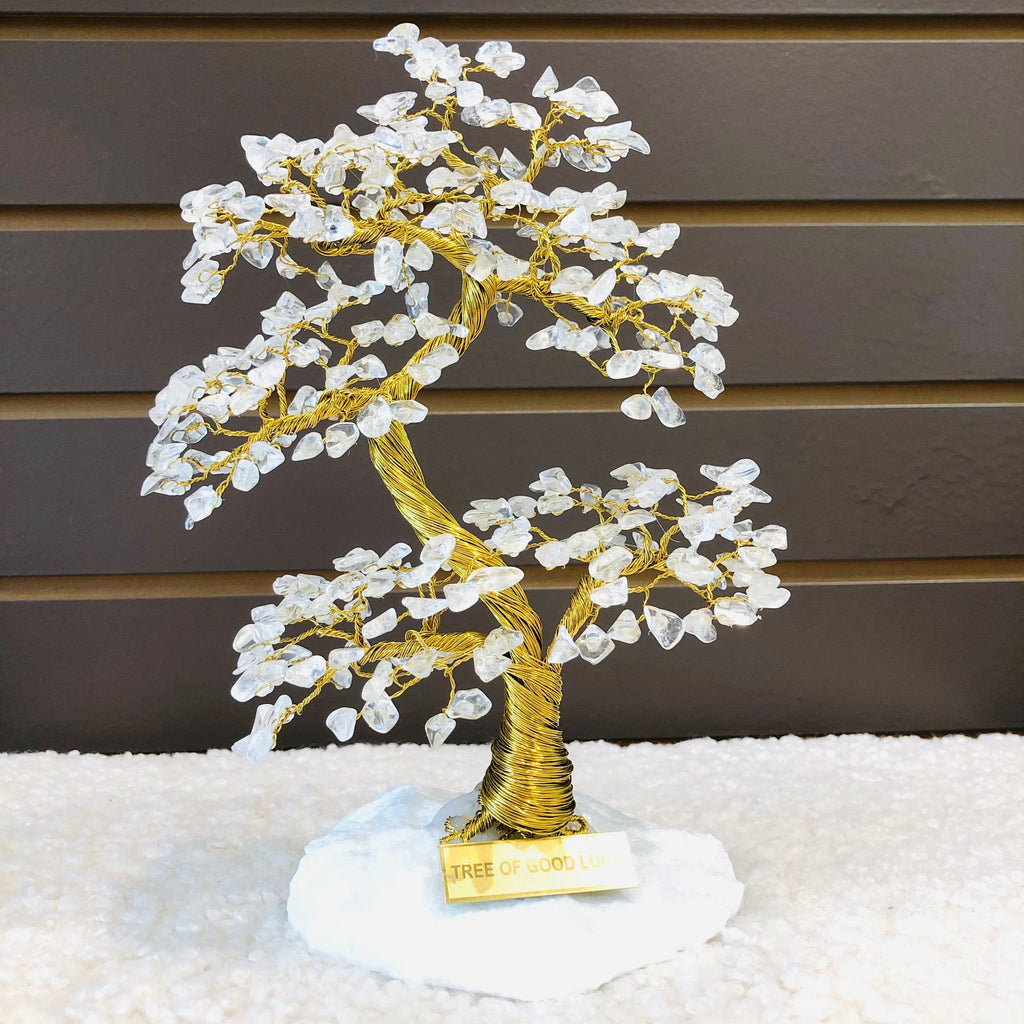 CRYSTAL Tree of Good Luck - A4
Our beautiful GEM TREES are handmade in Poland of genuine semiprecious stones which are attached to brass wire branches and to a marble base.
CRYSTAL QUARTZ is an April birthstone. It is considered "the master healer" because it absorbs, restores, releases and regulates our energy. It also helps to stimulate our immune system.
Dimensions:  23 cm  x  16 cm  (9"  x  6.5")
Gift box included