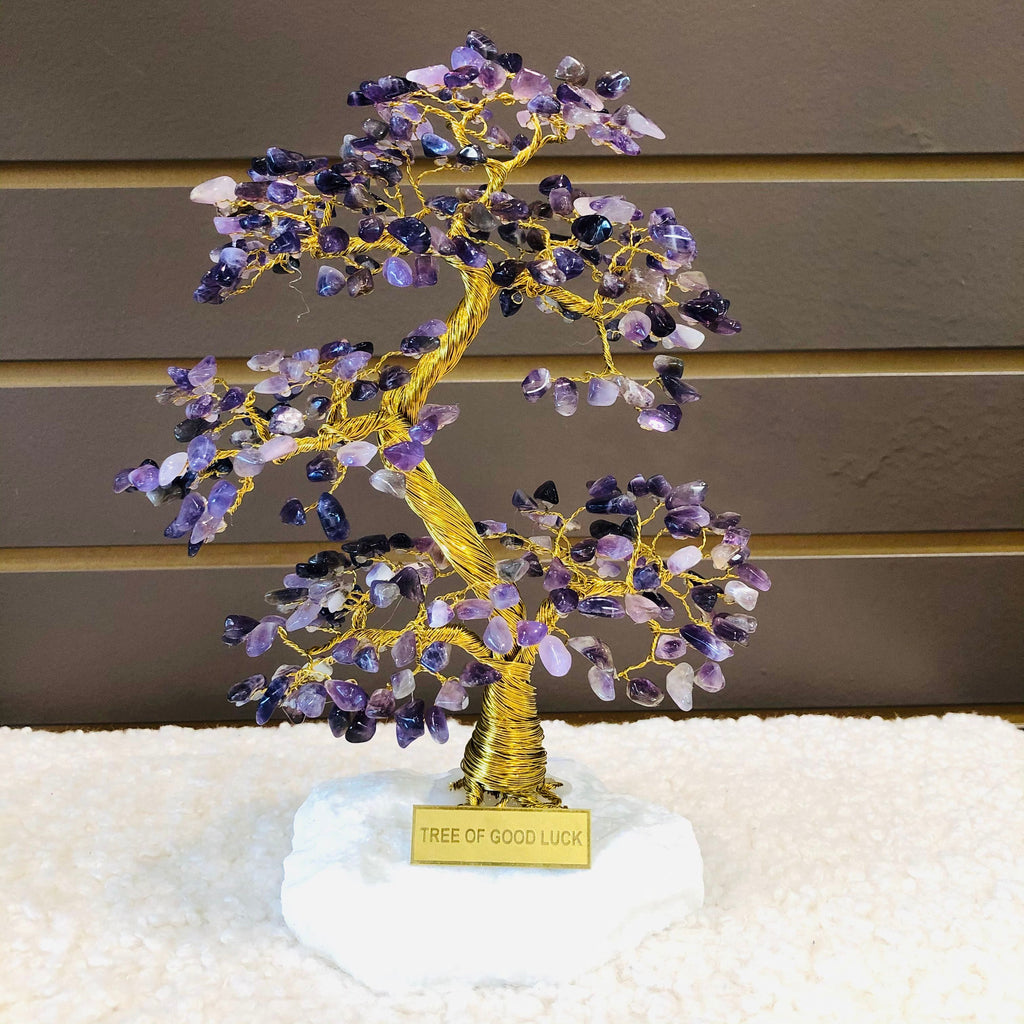 AMETHYST Tree of Good Luck - A4
Our beautiful GEM TREES are handmade in Poland of genuine semiprecious stones which are attached to brass wire branches and to a marble base.
AMETHYST is a February birthstone. It is believed, that it helps cure headaches and blood circulation as well as protects from addictions.
Approximate dimensions: 22 cm  x  17 cm (9"  x  6.5")
Giftbox included