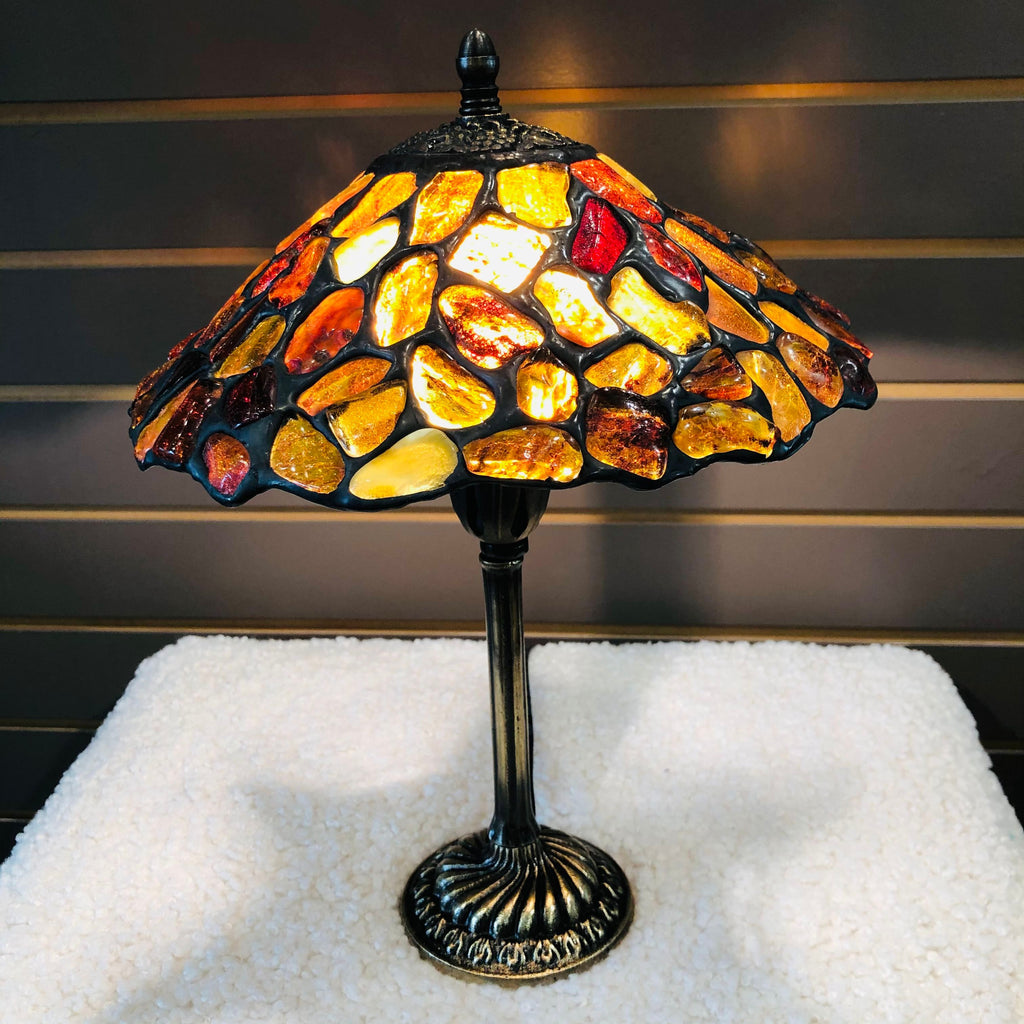 Amber Lamp - B20P
This is an extremely elegant, slim night lamp, beautifully presenting all the shades of pieces of Baltic amber. It was handcrafted in Poland of genuine Baltic amber and brass.
Dimensions: Height (lamp) - 31 cm
                     Height (shade) - 10 cm
                     Width (shade) - 25 cm
There is 250g of genuine BALTIC AMBER in this lamp.
FREE SHIPMENT with purchase over $100.00!