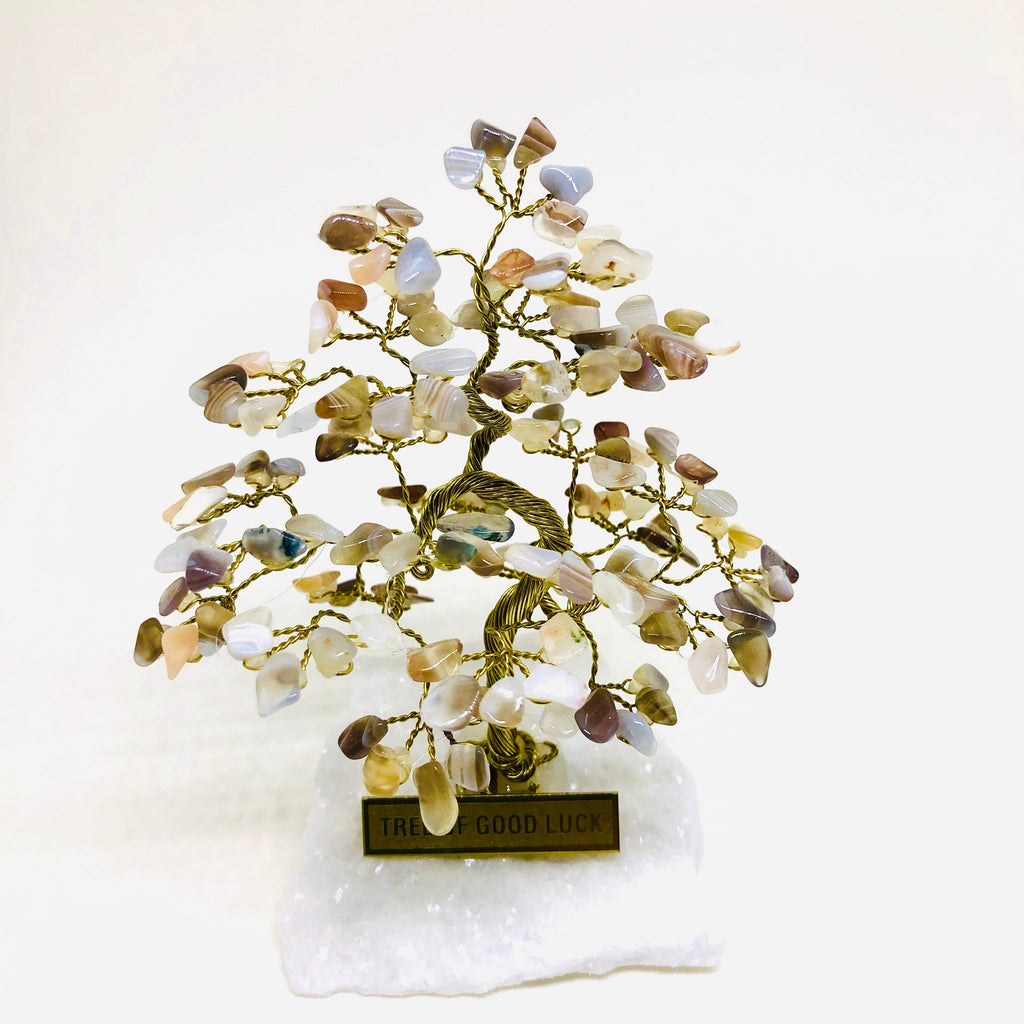 AGATE Tree of Good Luck - R4
Our beautiful GEM TREES are made of genuine semiprecious gem stones attached to brass wire on a marble base. The symbol of a tree means good luck and prosperity.
AGATE is a MAY birthstone. It is believed that it calms emotions and aids confidence in communication as well as supports healing of sore throat, thyroid problems and speech impediments.
R4 Dimensions (without box):  Height: 4.0" (10.0 cm)  Width: 4.0" (10.0 cm)
Picture #3 is showing size R4 in comparison with smaller size R0.
Gift box included with your purchase
Handmade in Poland