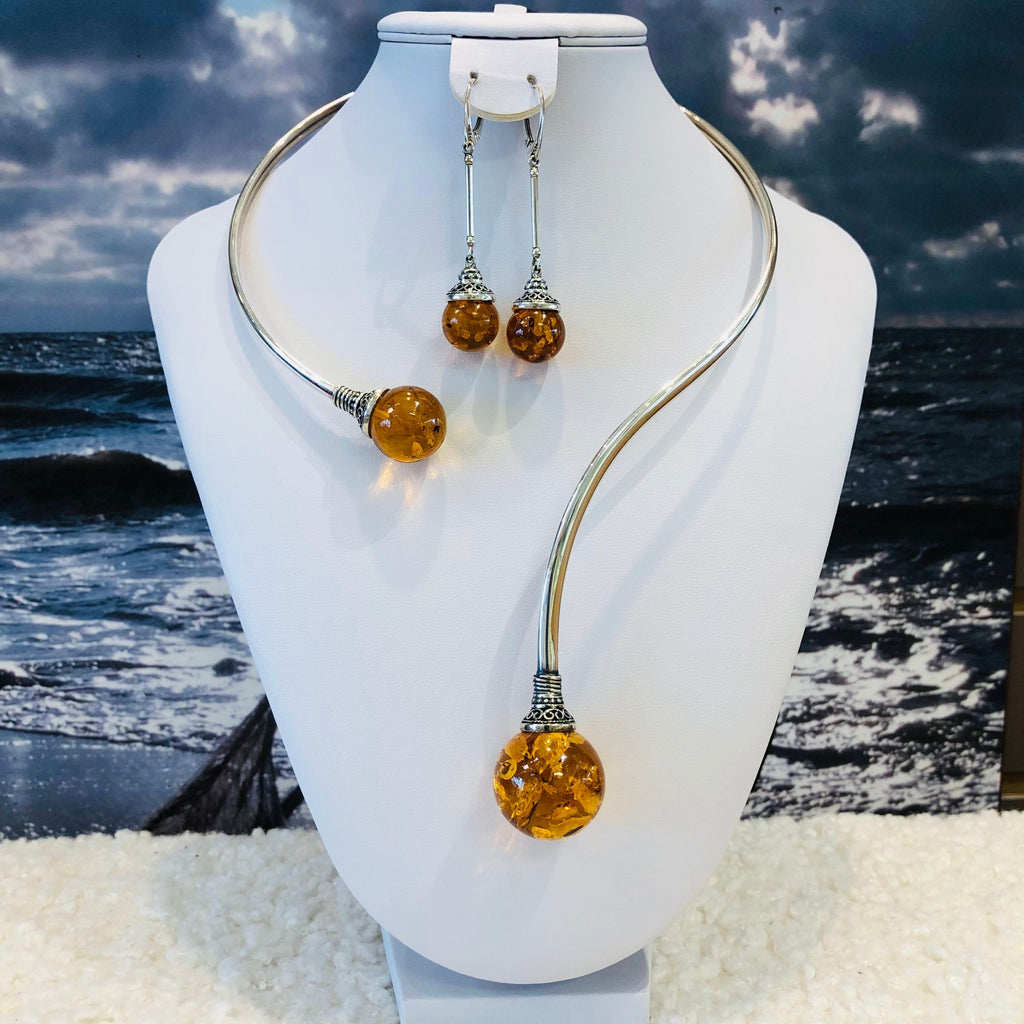 Two-Balls Amber Necklace on Flexible Silver
This is a unique design, featuring 2 beautiful balls of Baltic amber attached to the highest quality "flexible" sterling silver necklace, which can be easily adjusted in order to put it on.  
Matching earrings are NOT included.
Dimensions: length - 22 cm 
                    silver circle - 13 cm in diameter 
                     balls - 2.5 cm in diameter  and 1.8 cm in diameter
Handmade in Poland of genuine Baltic amber and sterling silver, nickel free
FREE SHIPPING with orders over $100.00!