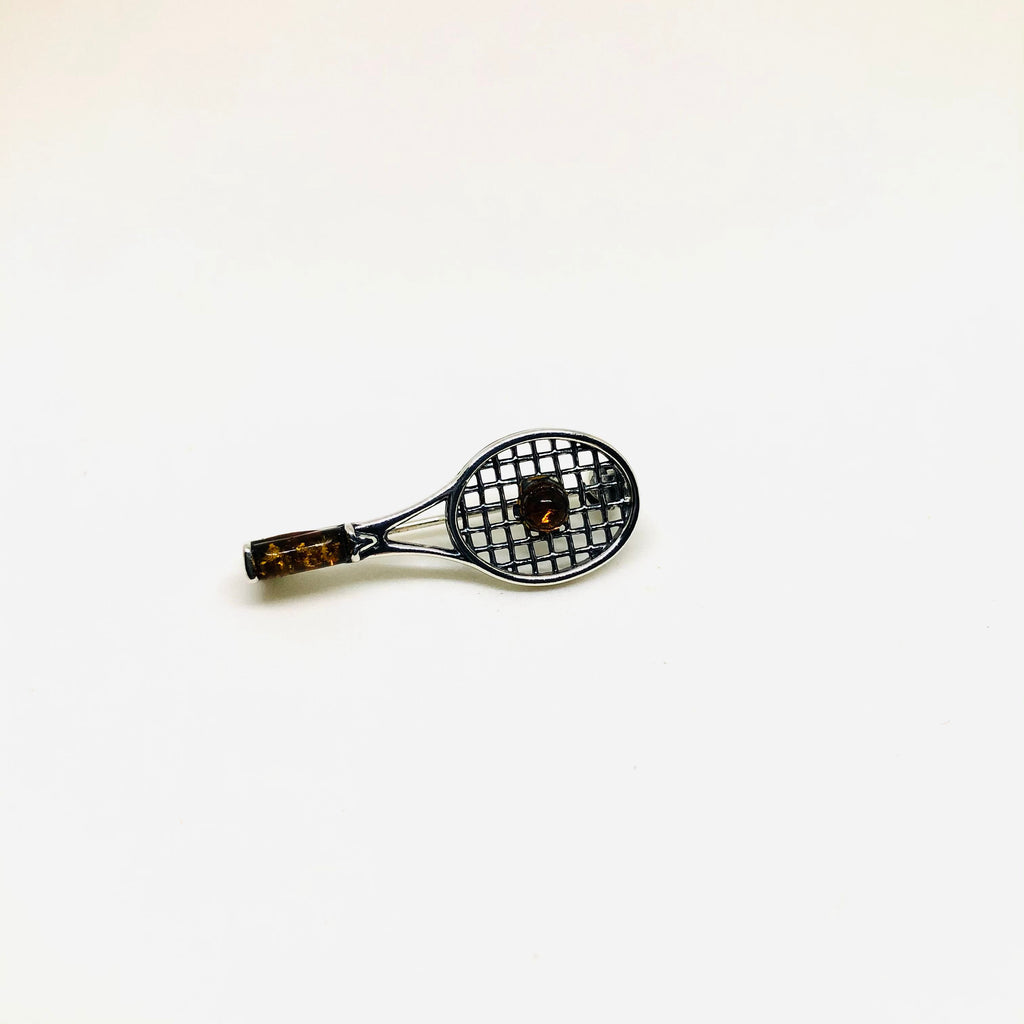 Tennis Racket Pin in Silver and Amber
This is a very well done pin made of lightly oxidized sterling silver and two pieces of Baltic amber. Tennis is more and more popular to play as well as to watch, so this small pin can make a wonderful gift to a tennis enthusiasts and tennis players. All our pins and brooches have safety clasps.
There is a tennis racket PENDANT available in our Pendants Collection.
Dimensions:  3.5 cm  x  1.5 cm
Handmade in Poland of sterling silver and genuine Baltic amber.
FREE SHIPPING with orders over $100.00!