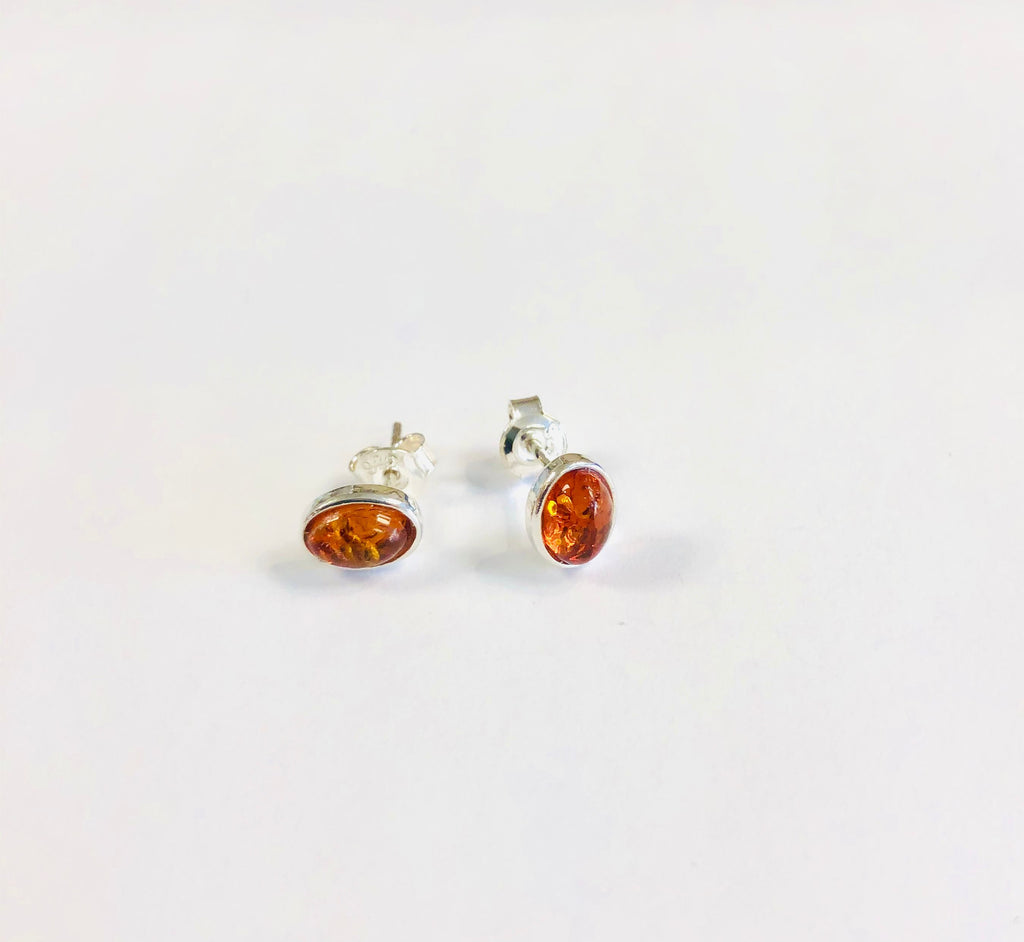 Small Oval Amber and Silver Stud Earrings (Honey or Green)
These small oval stud earrings are a classic addition to any amber jewellery collection. 
You have a choice between honey amber and green amber.
Size: 0.9 cm (H) / 0.6 cm (W)
Handcrafted in Poland from genuine Baltic amber and sterling silver, nickel free.