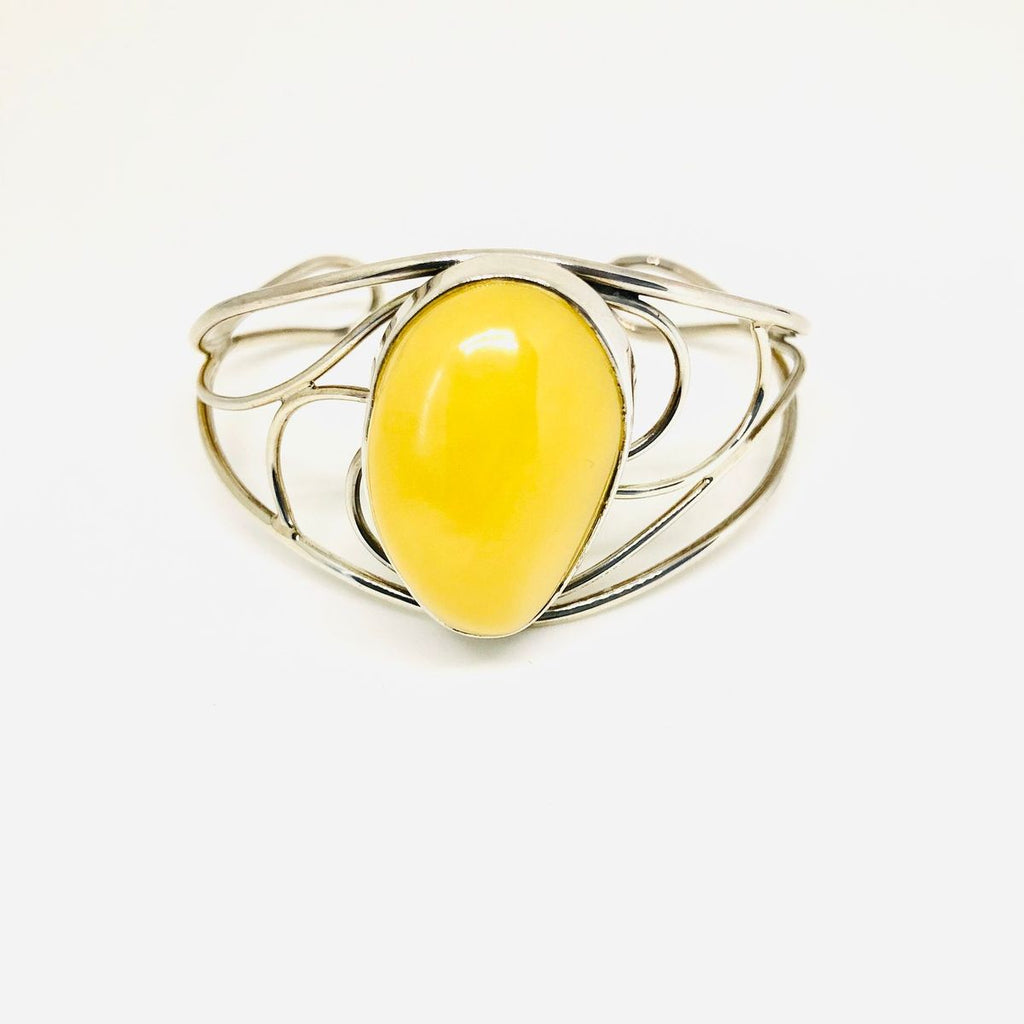 Baltic Amber and Silver Cuff Bracelet in Butter
This is truly one of a kind silver cuff bracelet featuring a large Baltic amber stone in butter colour. Stylish setting is made of sterling silver, nickel free.
Size: Adjustable - MEDIUM/LARGE
AMBER stone - 3.2 cm X 2.2 cm X 1.2 cm   
Handcrafted in Poland  

FREE SHIPPING!