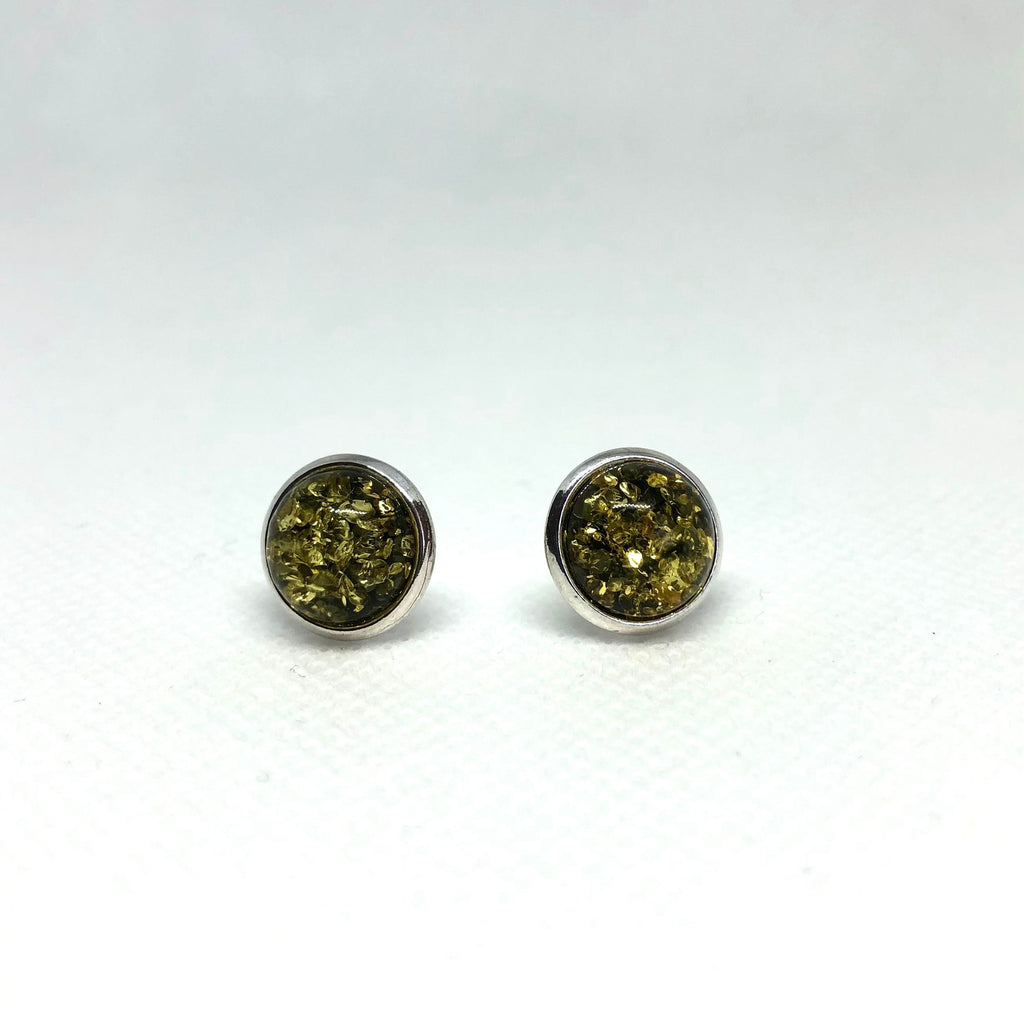 Classic Amber Stud Earrings (12 mm) in Green
When I am using the word "classic" to describe our amber jewellery items, I know that they will compliment any of our necklaces, pendants or bracelet and that they will show the beauty of amber in a simple but elegant way. These green earrings are a great example of such an amber item and they are popular among all ages of our clients.
Dimensions:  1.2 cm in diameter
Handmade in Poland of genuine Baltic amber and sterling silver, nickel free
FREE SHIPPING with orders over $100.00!