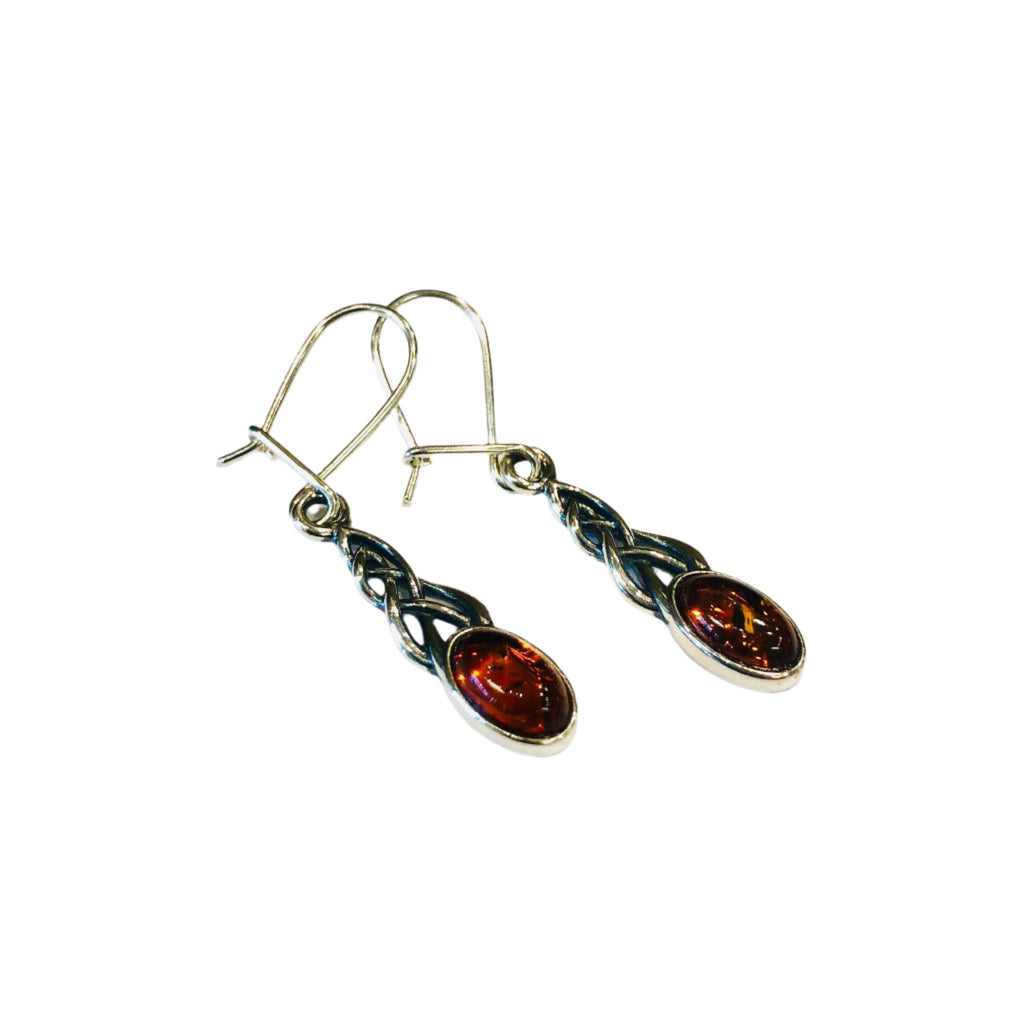 Delicate Celtic Earrings with Amber
These earrings are nicely set in oxidized sterling silver with an element of Celtic knots and deep cognac oval stones of Baltic amber. We offer a matching pendant within the "Pendants" collection.
Size: 2 cm + clasp= 3 cm (L) / 0.6 cm (W)
Handcrafted in Poland from genuine Baltic amber and sterling silver, nickel free.