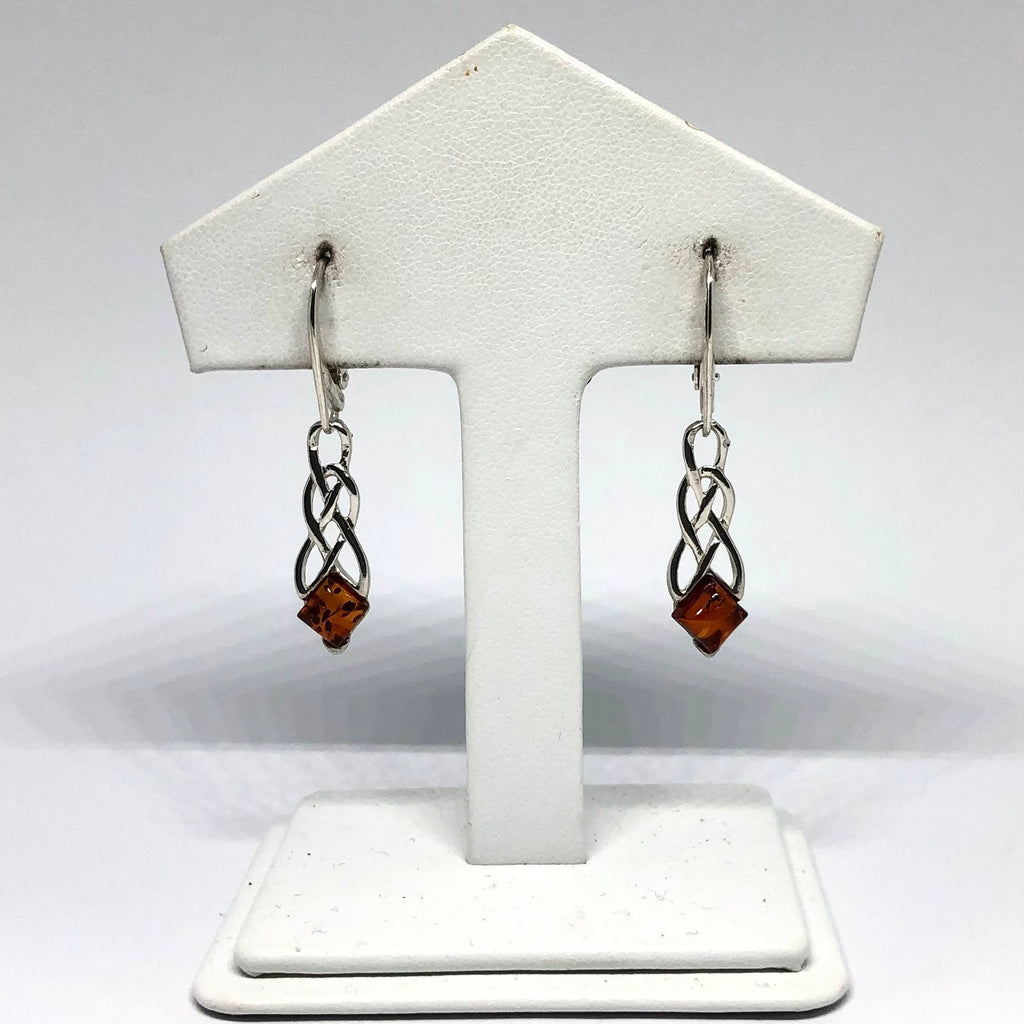 Celtic Earrings with Diamond-Shaped Amber
This is one of our Celtic inspired designs in hanging earrings. The diamond shape of the amber cabochons catches extra light!
Dimensions: 2 cm + hooks = 3.5 cm  x  0.5 cm
Handmade in Poland of genuine Baltic amber and sterling silver, nickel free
FREE SHIPPING with purchases $100.00 and up!