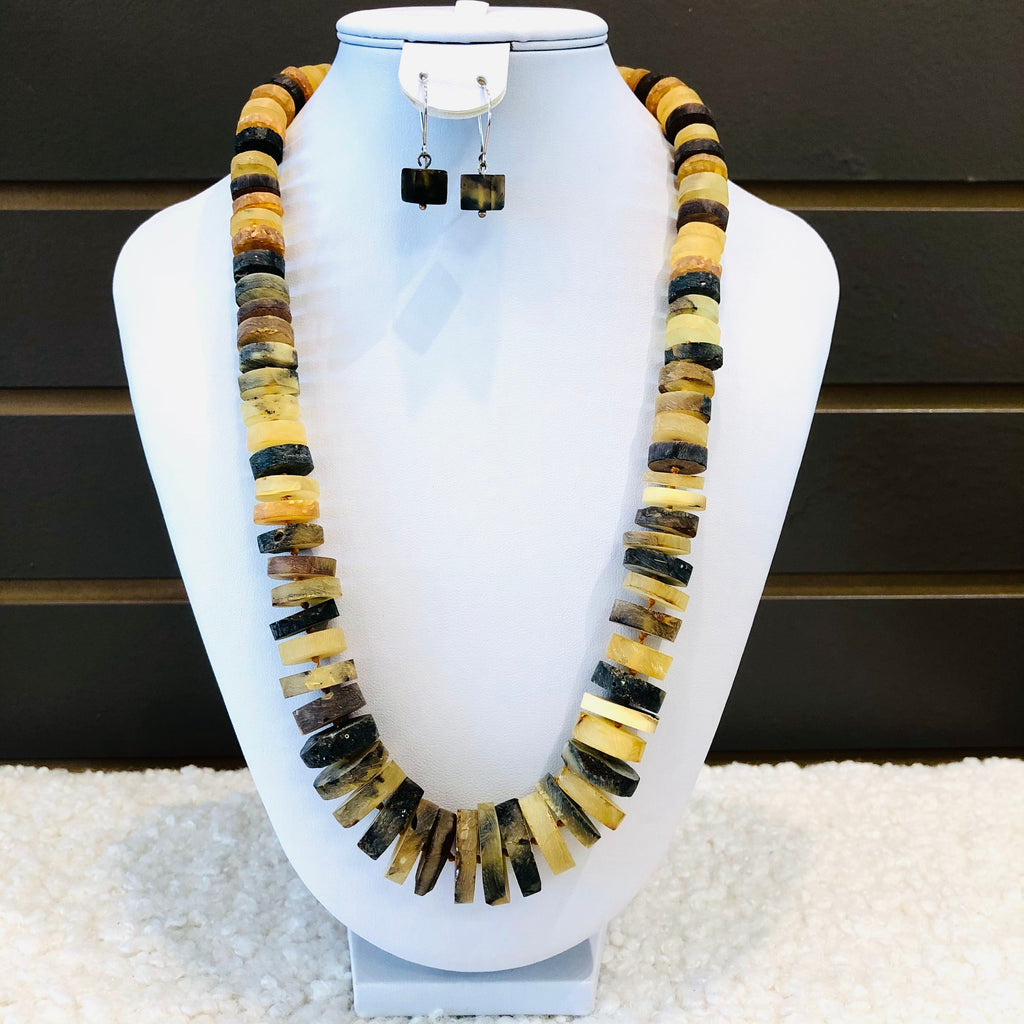 Button-shaped Amber Beaded Necklace
This interesting necklace feature a variety of slices of raw amber in button shapes, graduated, knotter and with a toggle clasp (also made of amber). 
Earrings are not included.
Dimensions:    Length - 57 cm (22")
                        amber beads - graduated from 1 cm in diameter to 2 cm in diameter
Handmade in Poland of genuine Baltic amber.
FREE SHIPPING with orders over $100.00!