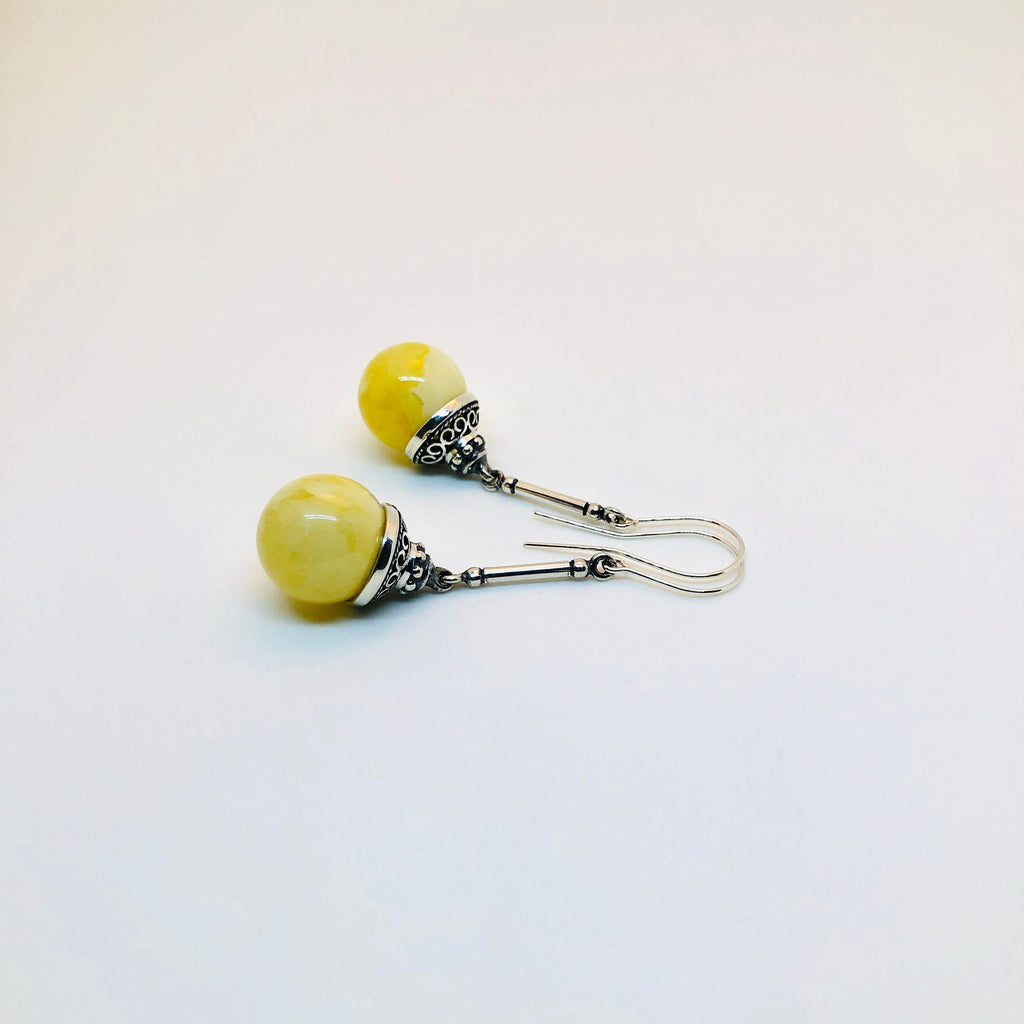 Butter Amber Ball Earrings in Antique Setting
This amazing pair of Baltic amber earrings is adored by our customers!
The lightly oxidized antique setting works very well with the butter colour of amber balls.
Size:  4 cm + 1.5 cm = 5.5 cm (L);  amber ball - 1.5 cm in diameter
Clasp - sterling silver - 925, nickel free
You can purchase a matching bracelet in our BRACELETS COLLECTION.
Handmade in Poland.
FREE SHIPMENT with purchase over $100.00!