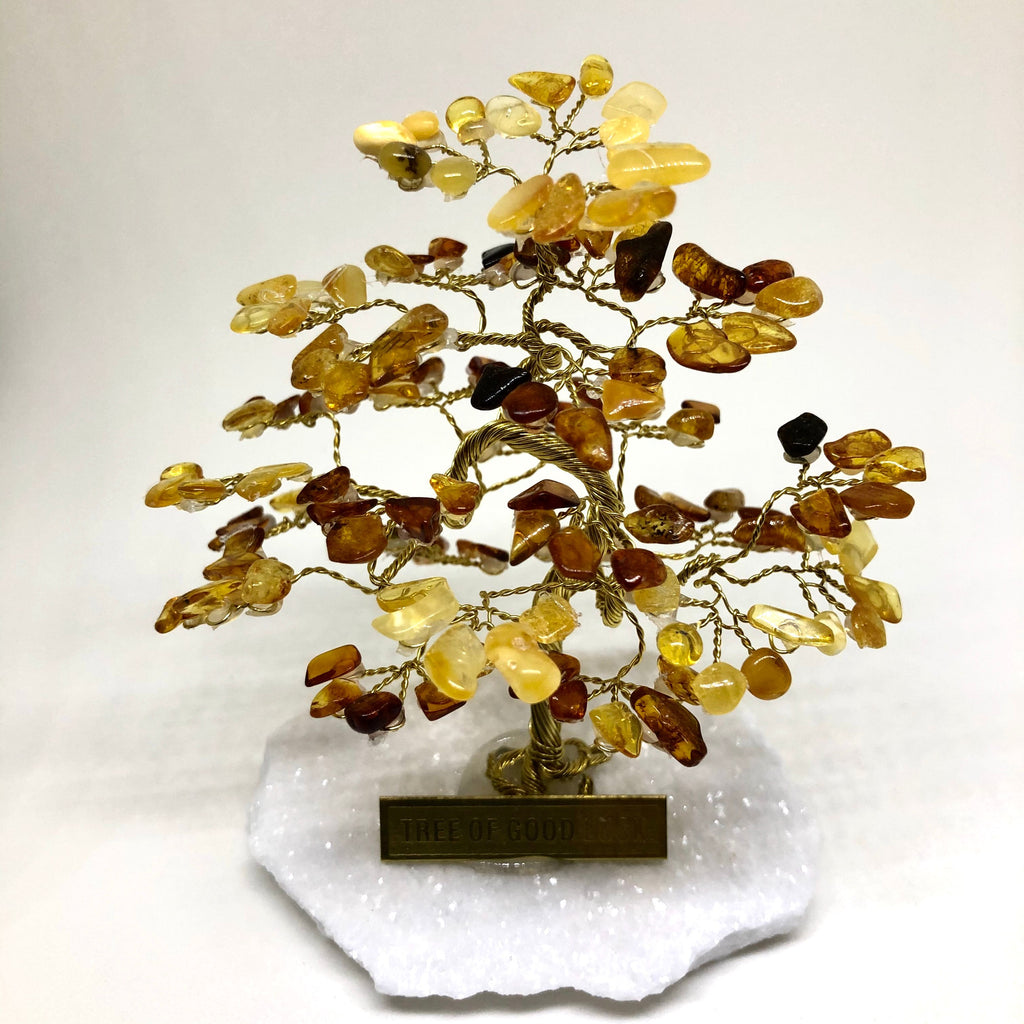 AMBER Tree Of Good Luck - R4
 Our beautiful GEM TREES are handmade  in Poland of genuine Baltic amber or other semi-precious stones, attached to brass wire on a marble base, Trees symbolize good fortune and prosperity.
AMBER is a NOVEMBER birthstone. Baltic amber is organic - 40 million years old tree resin, light in weight and warm to touch. It has many healing properties, it is a natural remedy for pain, regulates thyroid as well as kills bacteria on skin. Thanks to its electrostatic properties, calms you down and gives you positive energy. It is beneficial to keep it close to computers, phones and TVs. Amber comes in many colours and shades. 
Dimensions:  Height: 4.0" (10.0 cm)    Width: 4.0" (10.0 cm)
gift box included with your purchase