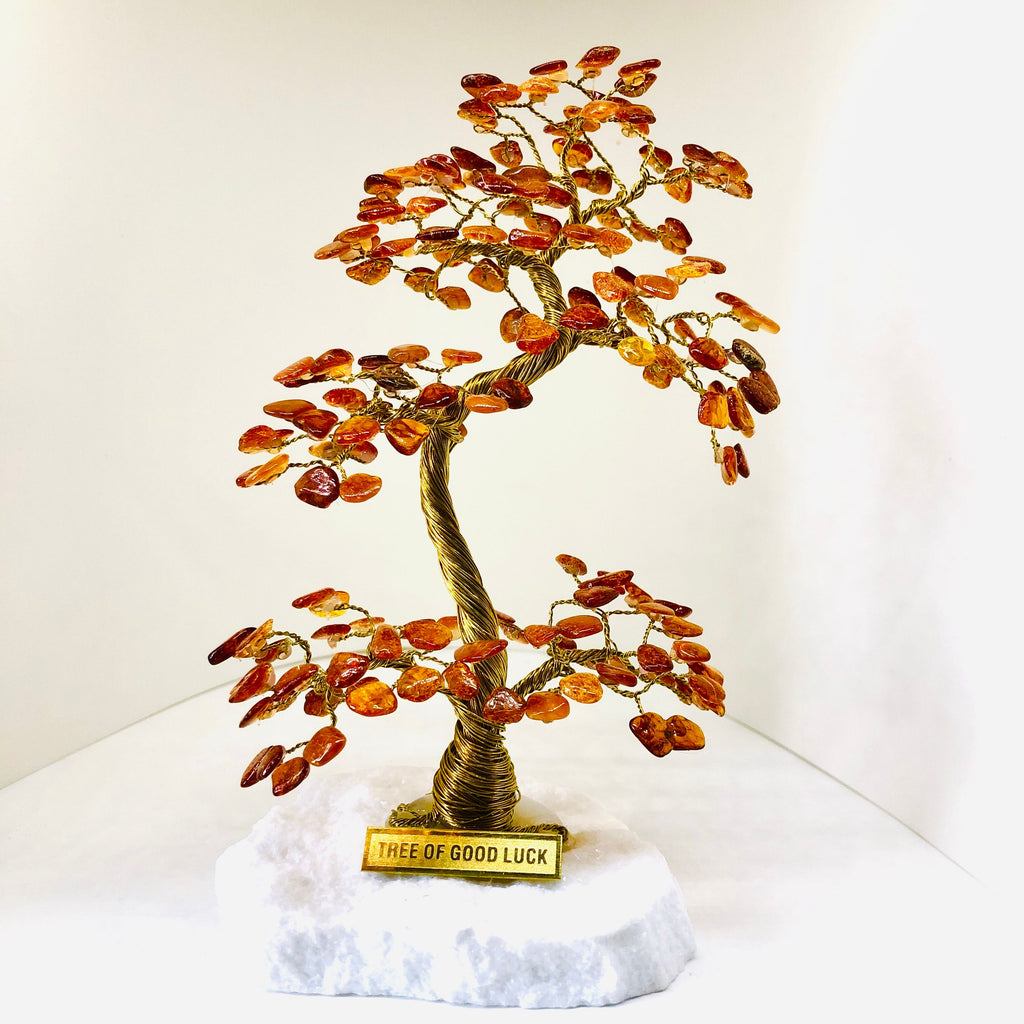 AMBER Tree Of Good Luck - A2
 Our beautiful GEM TREES are made of genuine semi-precious gem stones, attached to brass wire on a marble base.
AMBER (40 million years old fossilized tree resin) is a NOVEMBER birth stone.
Amber has electrostatic properties, it is very calming and provides protection from negative influences. It is believed that AMBER is a natural remedy for pain, promotes fast healing and boosts the immune system.
Approximate dimensions  (without box):  Height: 6.5" (17.0 cm)  Width: 4.0" (10.0 cm)
Gift box is included with your purchase
Handmade in Poland