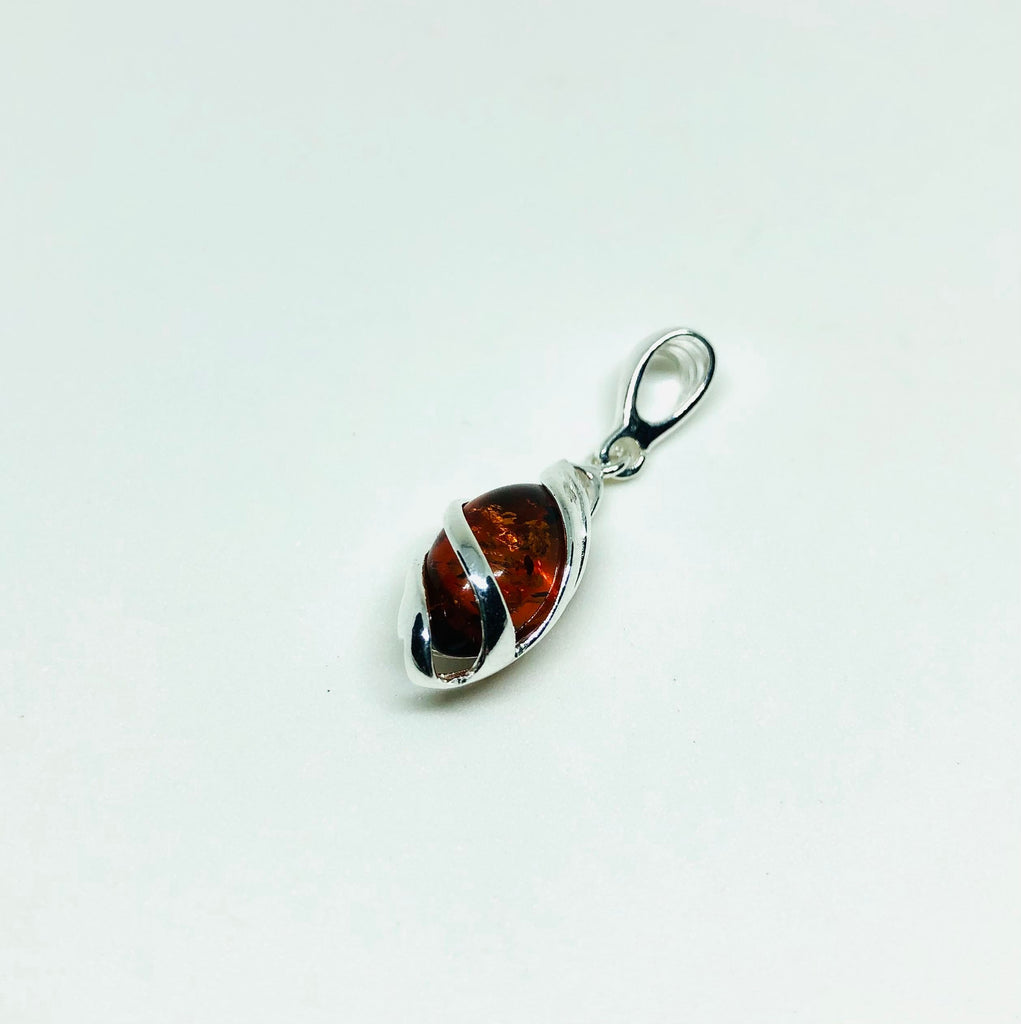 Amber Pendant in Silver Cage
This pendant has a very unique setting -individual stones are surrounded  with swirls of silver. We offer matching earrings in EARRINGS COLLECTION.
Dimensions:  length - 2cm + clasp = 3 cm 
                     width - 0.8 - 1 cm
Handmade in Poland of genuine Baltic amber and sterling silver, nickel free.