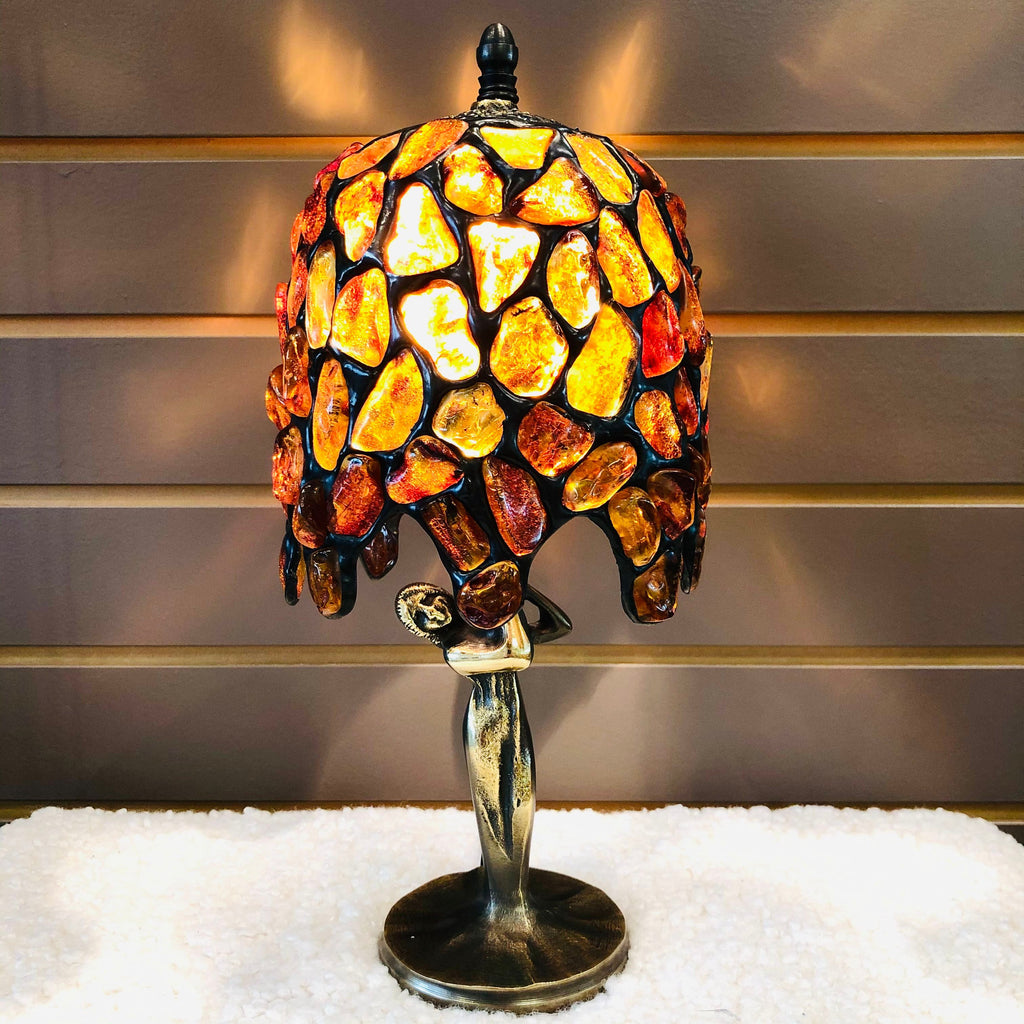 Amber Lamp - B17
This is a beautiful small night lamp, handcrafted in Poland of genuine Baltic amber and brass.
Dimensions: Height (lamp) - 29 cm
                     Height (shade) - 16 cm
                     Width (shade) - 14 cm
There is 220 g of genuine tumbled  BALTIC AMBER in this shade.
FREE SHIPMENT with purchase over $100.00!