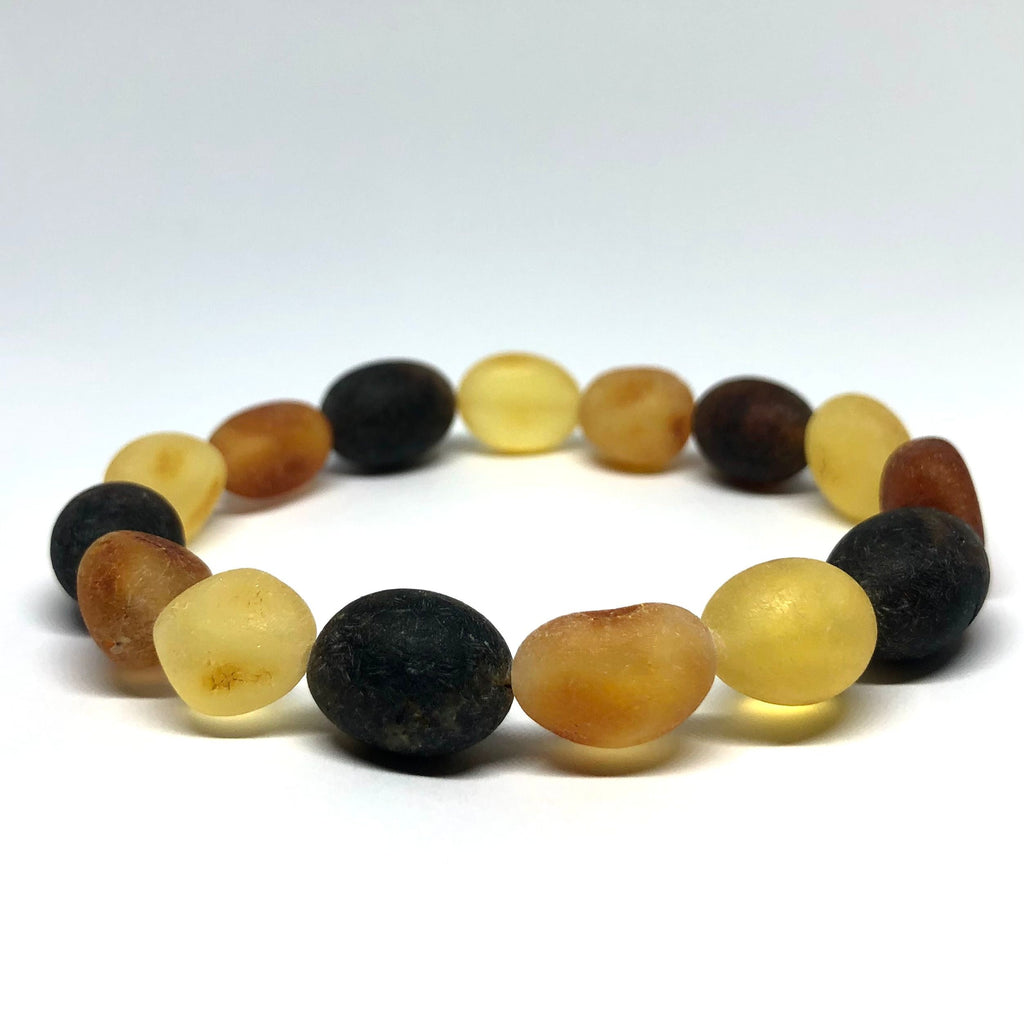 Amber Beaded Bracelet in Mat Finish (ovals)
This is one of our popular beaded bracelets on elastic that are brushed to achieve mat finish. They are easy to put on and extremely soft to touch.
Size: MEDIUM/LARGE
Dimensions - 20 cm (8")
                    Beads - ovals, appr. 15 mm x 10 mm x 7 mm
Handmade in Poland of genuine Baltic amber
FREE SHIPPING with orders $100.00 and up!