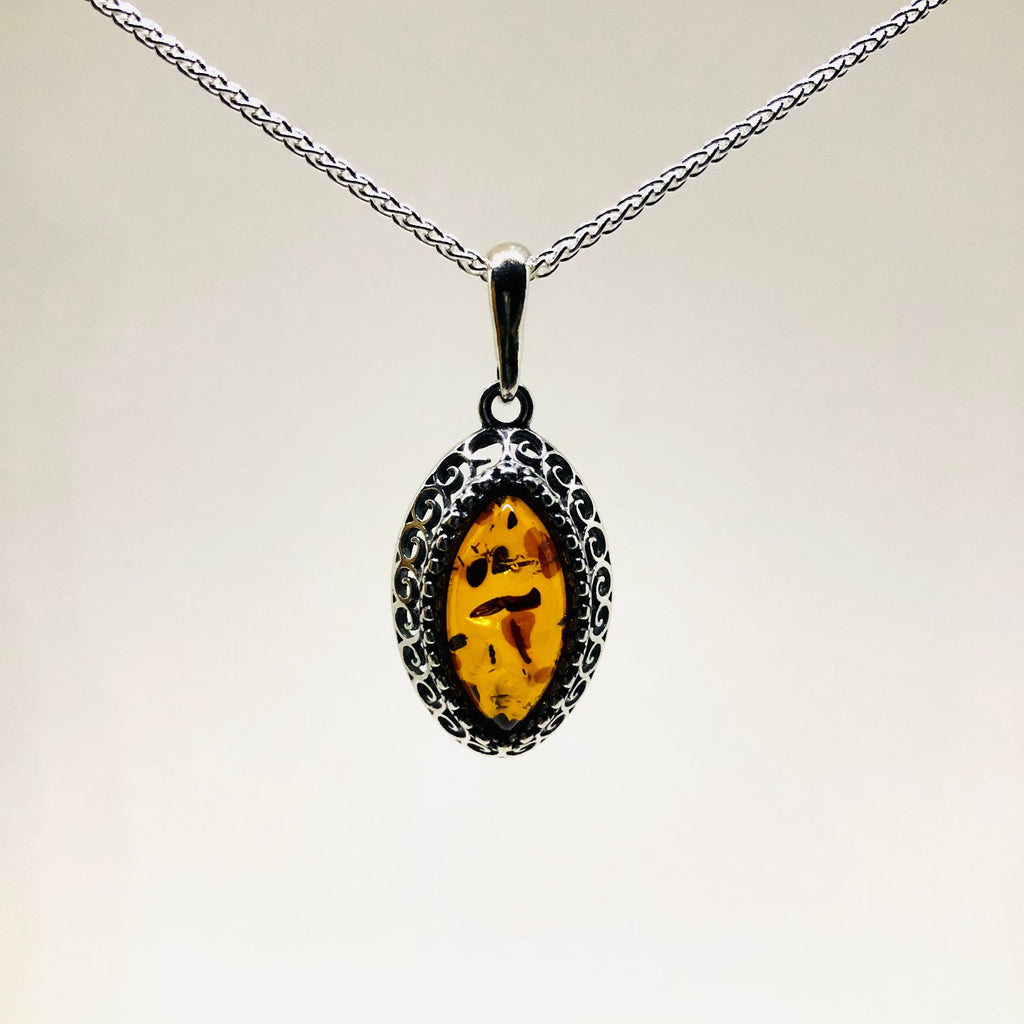 Amber and Silver Marquis Pendant in Filigree Setting on Chain
This is a very rich looking medium size amber pendant in a filigree setting made of oxidized sterling silver. 
18" (46 cm) silver chain INCLUDED!
Dimensions: 2.5 cm + clasp = 3.5 cm x 1.5 cm x 0.8 cm
                     amber - 1.7 cm x 0 .9 cm
Handmade in Poland of genuine Baltic amber and sterling silver, nickel free
Free shipping with orders over $100.00!