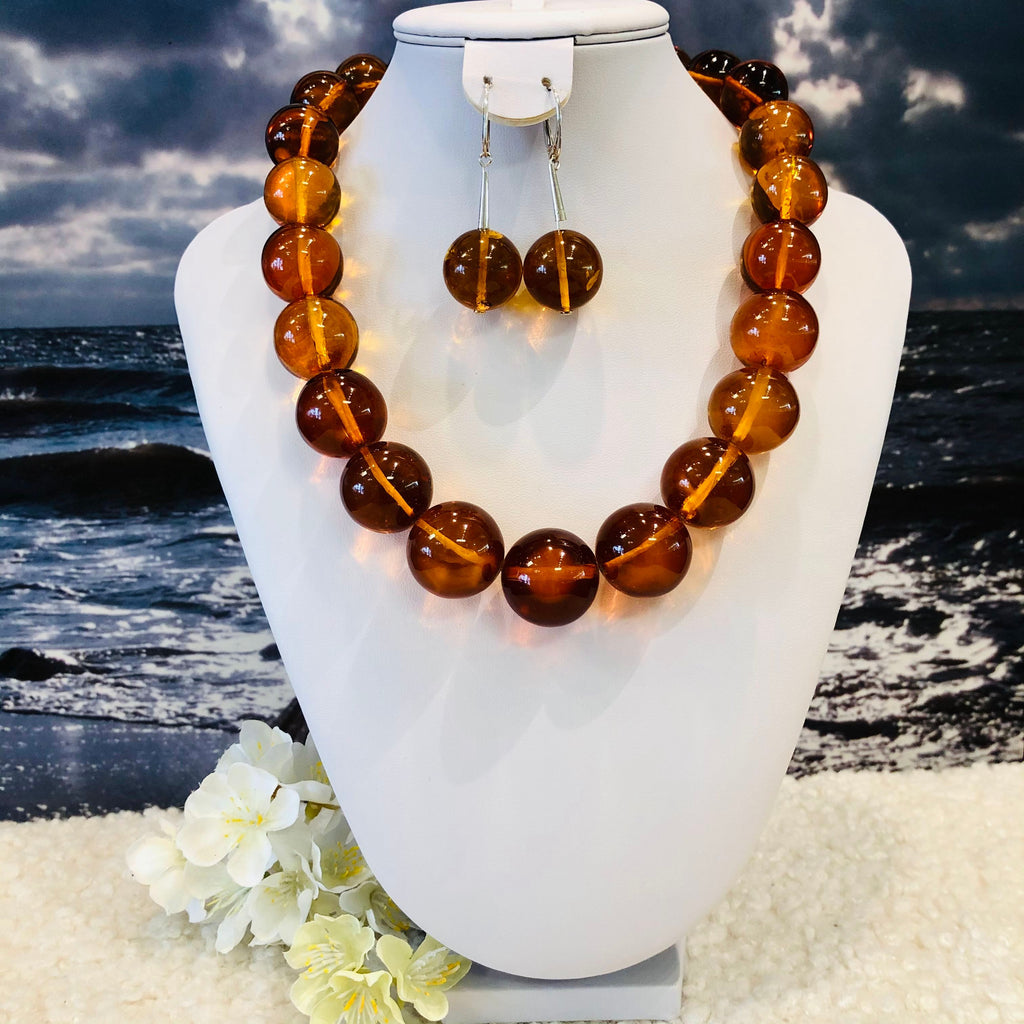 Amber Ball Necklace #3
This amazing beaded necklace is featuring large, graduated amber balls in medium cognac colour and with a sterling silver clasp (nickel free).
This necklace comes with FREE beautiful matching earrings!
Handcrafted in Poland of genuine BALTIC AMBER.
Dimensions: Length - 45 cm (18")
                     Amber beads - 17mm -25mm 
FREE SHIPPING!