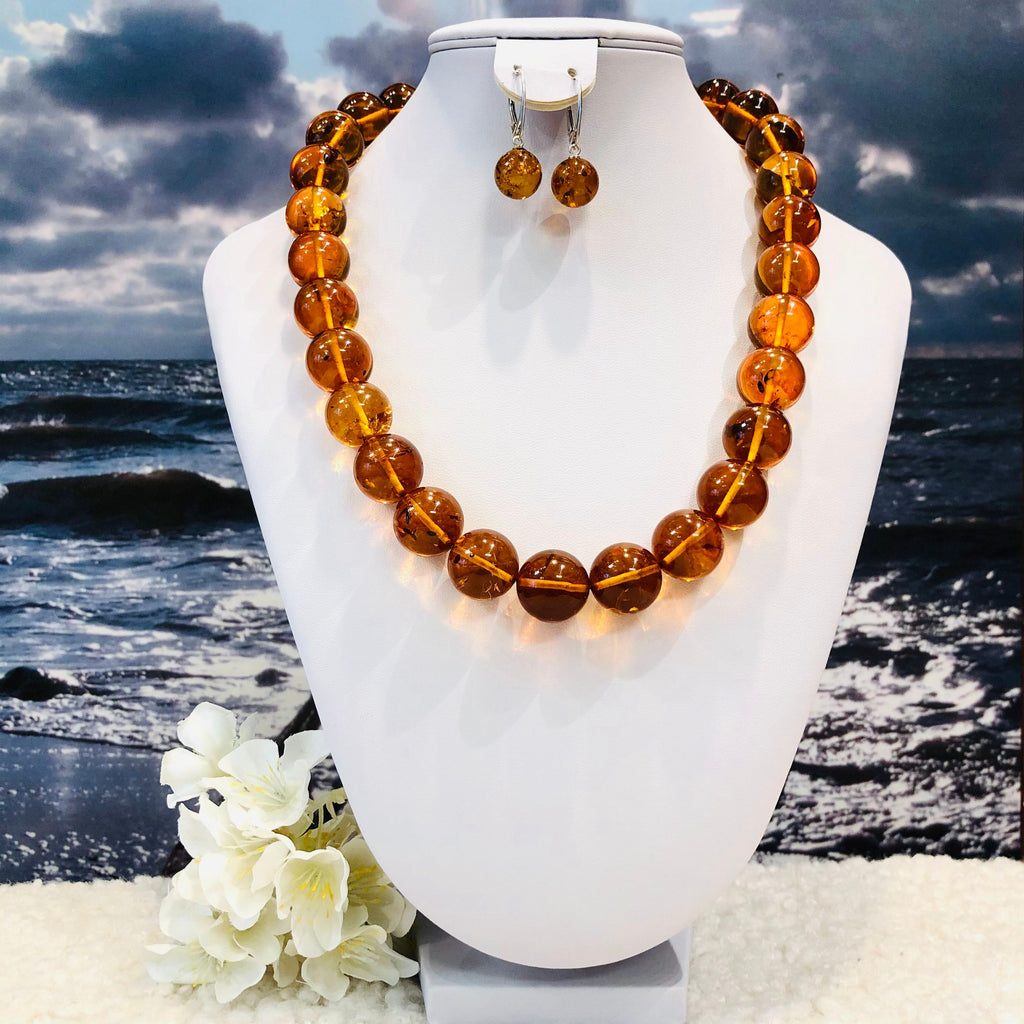 Amber Ball Necklace #2
This is the most classic Baltic amber necklace, made of round beads in honey colour which glows in the light, especially in the sunshine. The beads are graduated and it is finished with a silver magnet clasp.  
Earrings are not included, they can be purchased from our Earrings Collection.
Dimensions: 50 cm (19.5") in length
                    amber beads - 15mm-17mm in diameter
Handmade in Poland of genuine Baltic amber
FREE SHIPPING!