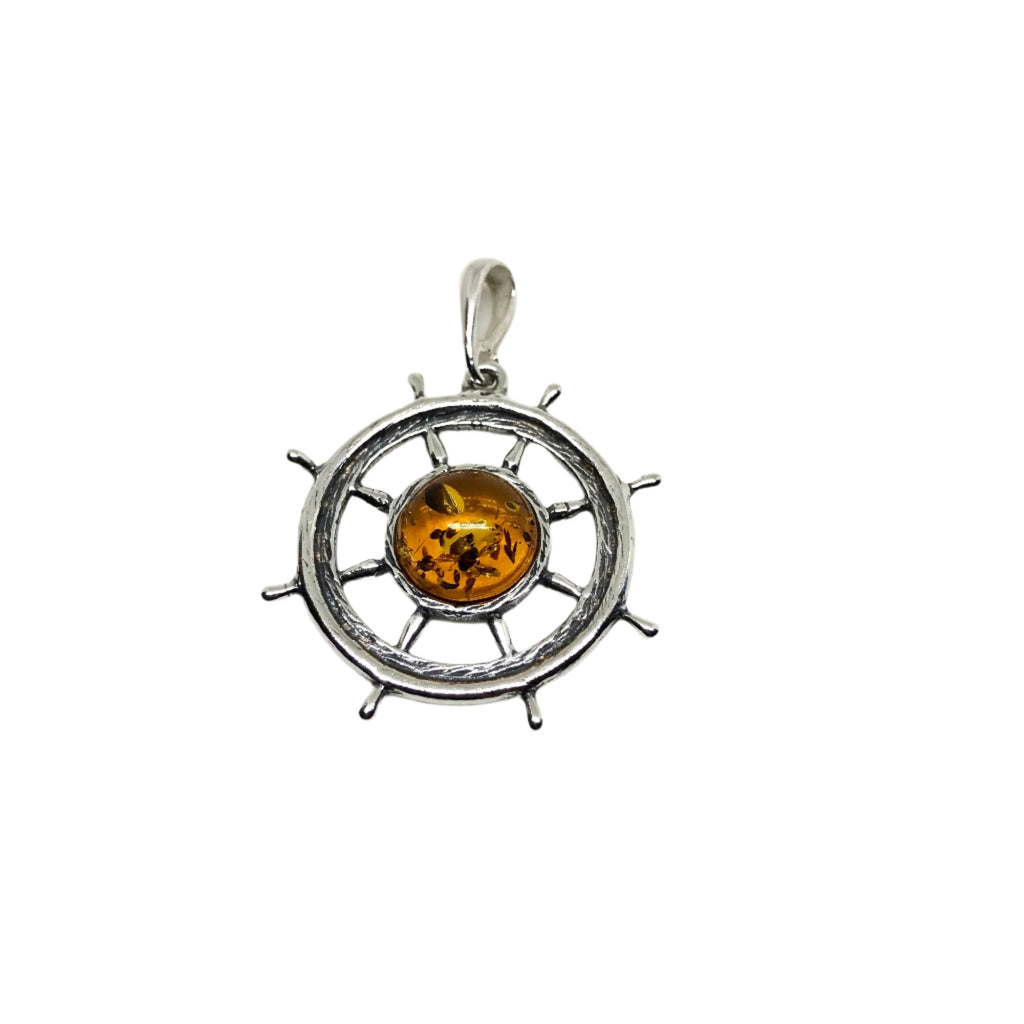 Boat Steering Wheel Pendant in Amber and Silver
 This is a unisex pendant for sailing enthusiasts. It is uniquely done in rustic manner in silver with a gorgeous Baltic amber stone in the centre.
Dimensions: 3 cm in diameter
Handmade in Poland of genuine Baltic amber and sterling silver, nickel free
Free shipping with orders over $100.00!