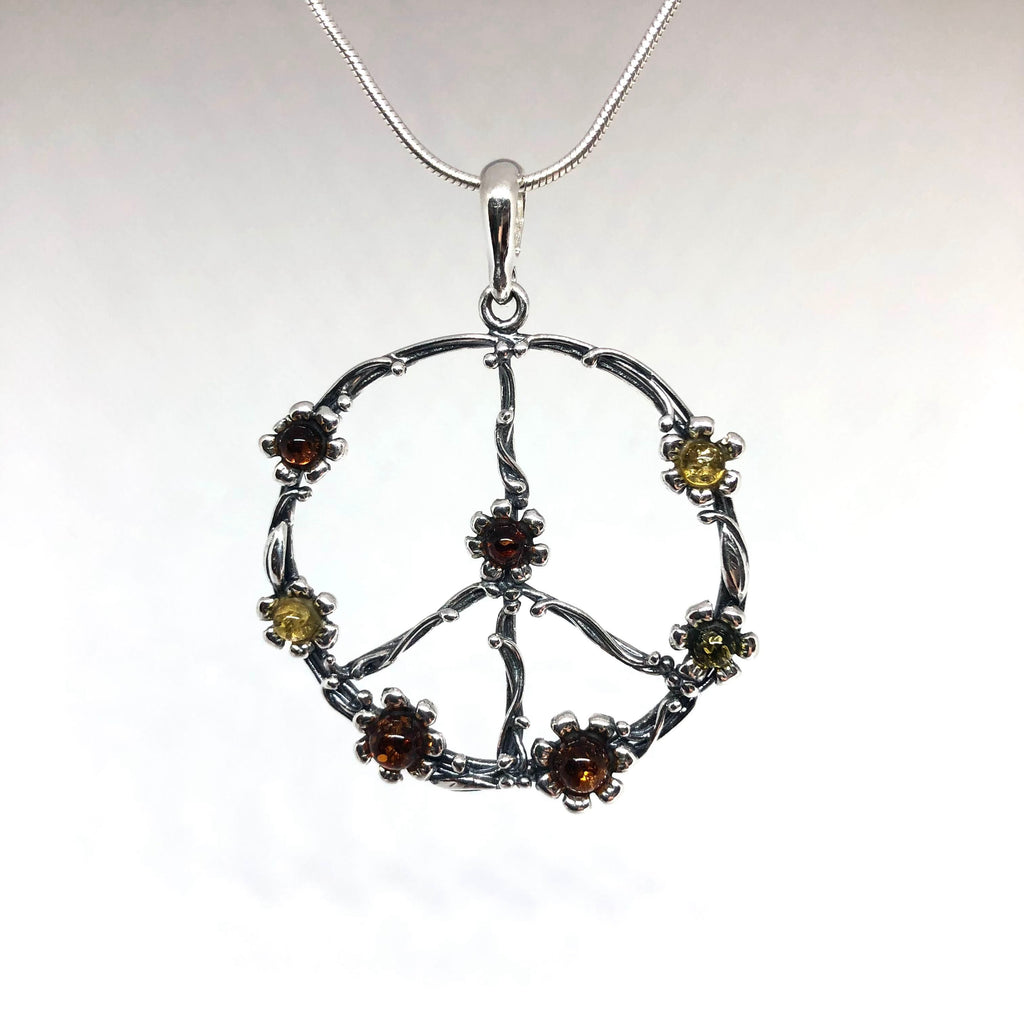 Peace Sign Pendant in Silver with Amber
PEACE SYMBOL was created by Gerald Holtom, an English designer and pacifist, for the Nuclear Disarmament campaign in 1958 and it became one of the most recognized designs in history.
The Polish artist added flowers to his Peace pendant design to commemorate "Flower Children" in the late 60-ties who were using this sign protesting the Vietnam war.
Dimensions: 3.5 cm in diameter + bail = 4.5 cm
Chain is NOT INCLUDED - sold separately from our Silver Chains Collection
Handmade of sterling silver (nickel free) and genuine Baltic amber in variety of colours
FREE SHIPPING with orders $100.00 and up!