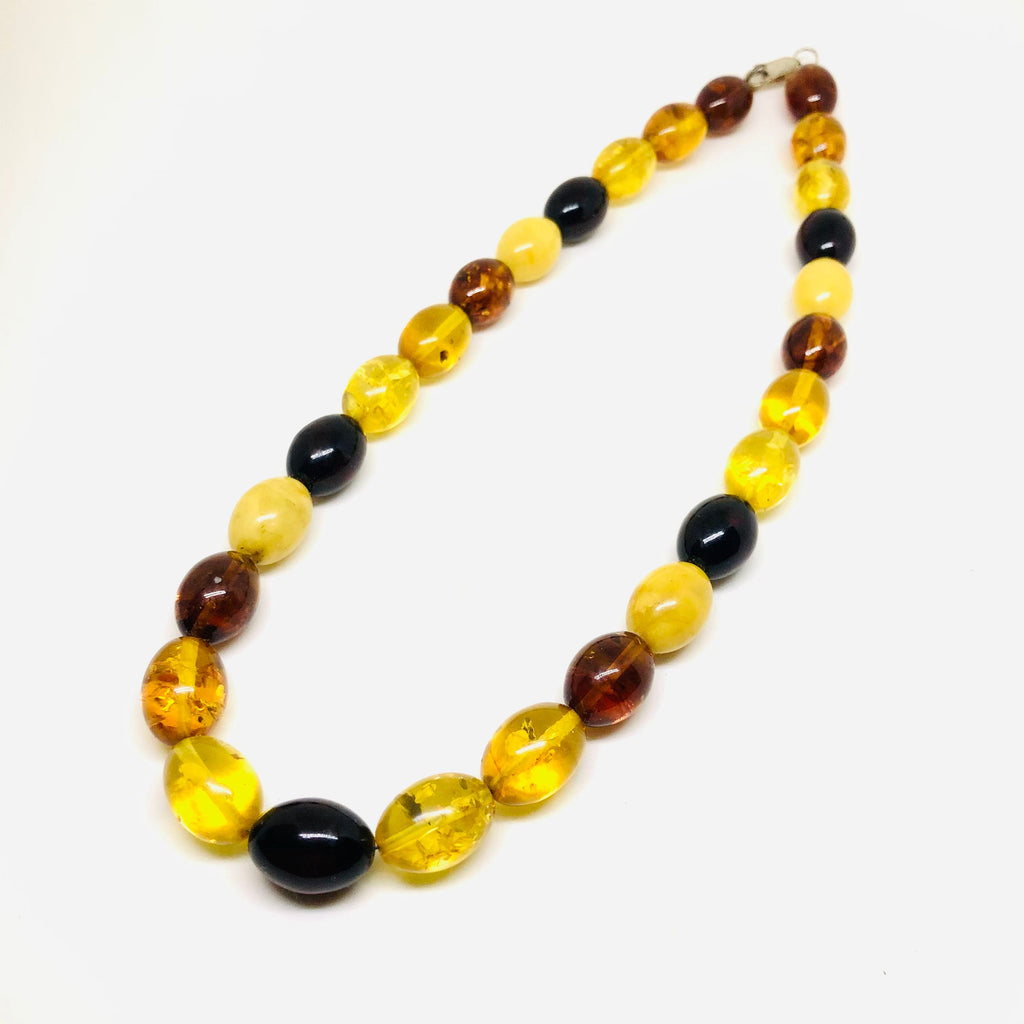 Multicolour Amber Olives Necklace
This is a very colorful, bright Baltic amber necklace featuring a range of colours of that 40 million years old tree resin. It is light in weight and warm to touch - very pleasant to wear.
Dimensions: Length - 45 cm (18")
                     Beads - 1.8 cm / 1.2 cm
Handmade in Poland o genuine Baltic amber and silver clasp.
FREE SHIPMENT with orders over $100.00!