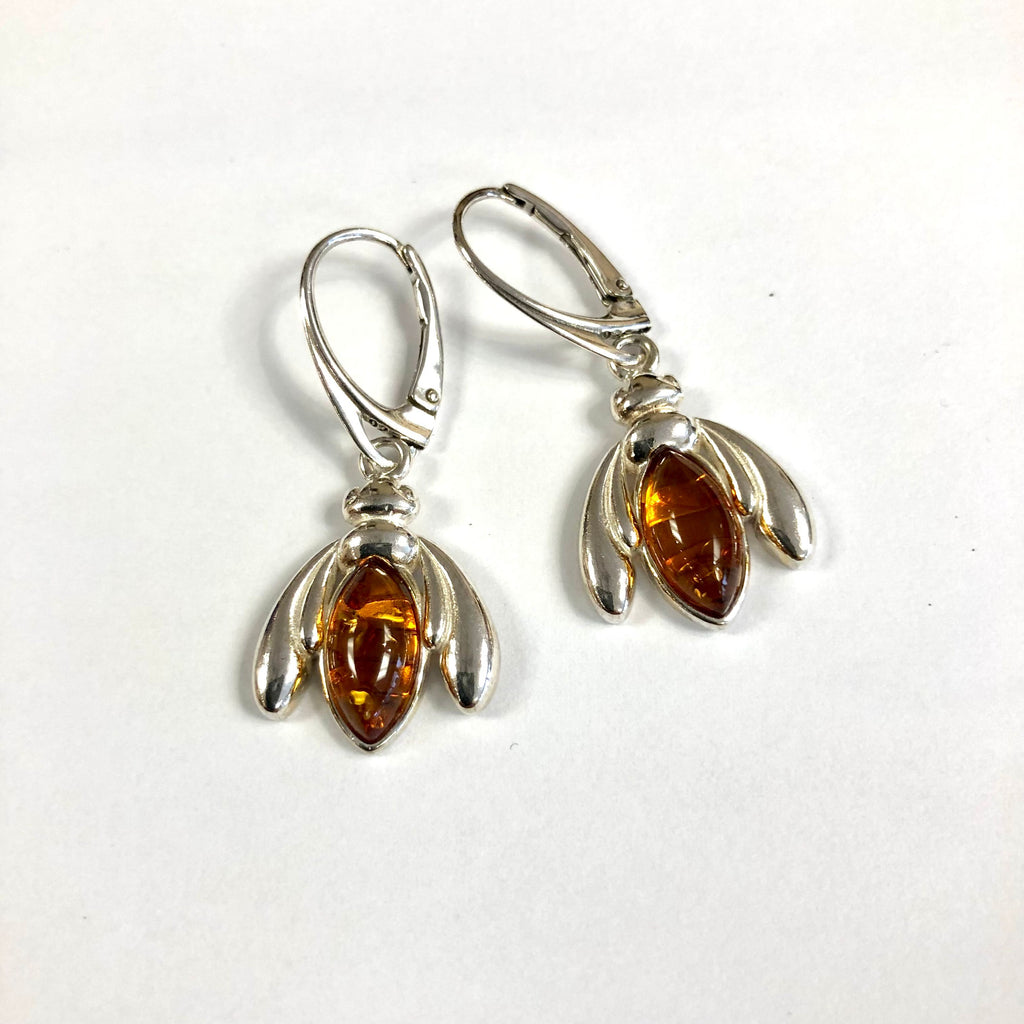 Honey Bee Amber and Silver Earrings
Honey Bee jewellery is one of our company's favourite designs. We cherish bees as crucial to our survival and now we are bringing to our customers a second pair of bee earrings with Baltic amber set in nickel-free silver.
Dimensions: 2 cm + hooks = 4 cm in length
                     1.7 cm in width
Handmade in Poland of genuine Baltic silver and sterling silver.
Free shipping  with purchases  $100.00 and up.