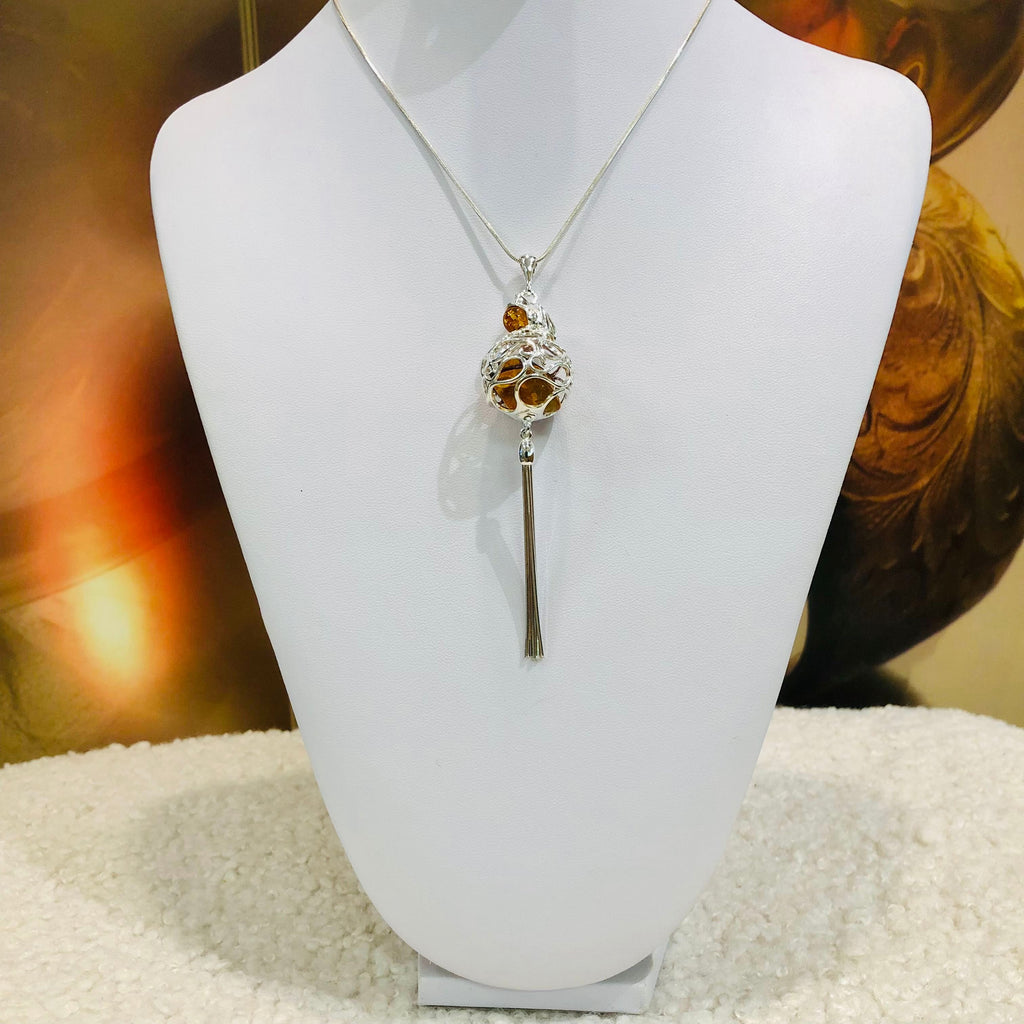 Frog on a Ball Pendant
Here, we are offering you an interesting design of a pendant, which consists of three parts, each very different from the other. First, we see a silver frog with an amber bead in its mouth, second is a large ball of silver filigree with amber stones visible inside, and third is a bunch of silver chains hanging from the bottom of that ball. Sounds complicated? Well, maybe the frog is the enchanted princess looking after her jewels while waiting for somebody to kiss her?
Chain is sold  separately from our Silver Chains Collection, where there is a variety of styles and sizes to choose from!
Dimensions: 3 parts pendant - 9 cm + bail = 10 cm
                     silver ball - 2 cm  x  2 cm
                     frog - 1 cm  x  1 cm
Handmade in Poland of genuine Baltic amber and sterling silver, nickel free.
FREE SHIPPING!