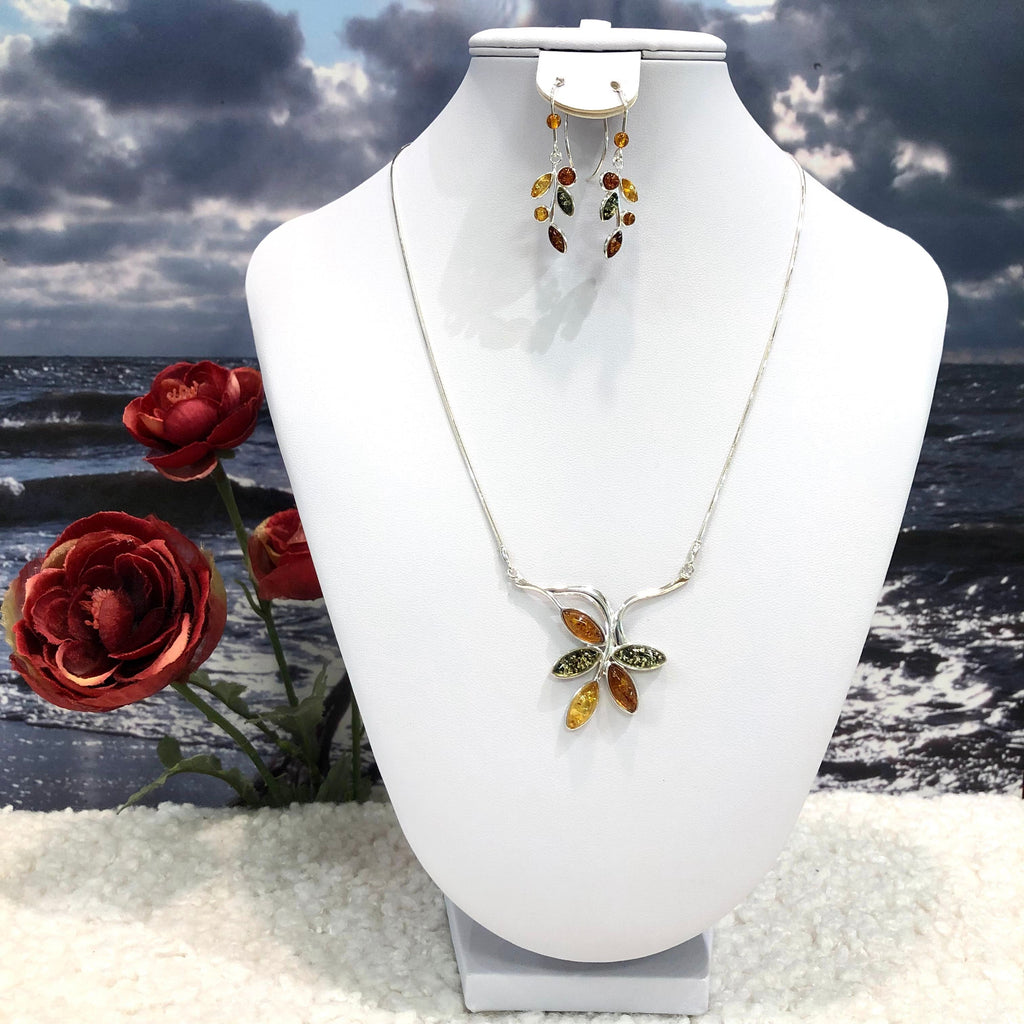 Flower/Leaf Amber Necklace
This necklace has a very original design - a flower (or a leaf) on an angle in amber and on a silver square snake chain.
Earrings are not included.
Dimensions: 43 cm (17") long
                     Flower - 3.5 cm  x  3 cm
Made in Poland. Sterling silver, nickel free.

FREE SHIPMENT with orders over $100.00!