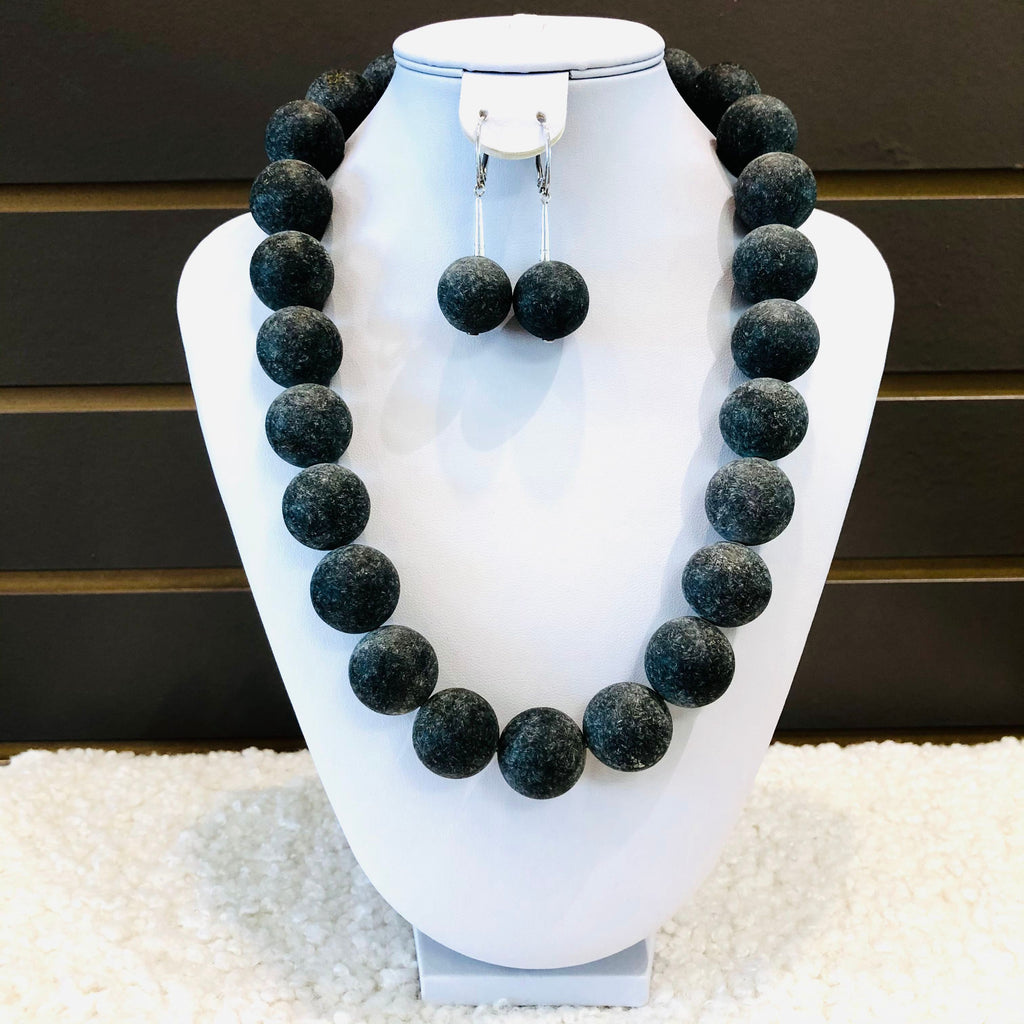 Black Amber Ball Necklace in Mat
This unique black amber necklace is made of ball beads, brushed to achieve this dark mat look, which is extremely popular in Europe. Amber for these beads are specially selected among those heavily "contaminated" with organic matter, like leaves or dirt (40 million years old). If polished, it would be shiny and dark brownish - greenish.
Earrings not included but available from our Earrings Collection.
Dimensions:  length - 54 cm (21")
                      amber beads - 20 mm in diameter
Handmade in Poland of genuine Baltic amber and sterling silver (clasp), nickel free
FREE SHIPPING with orders over $100.00!