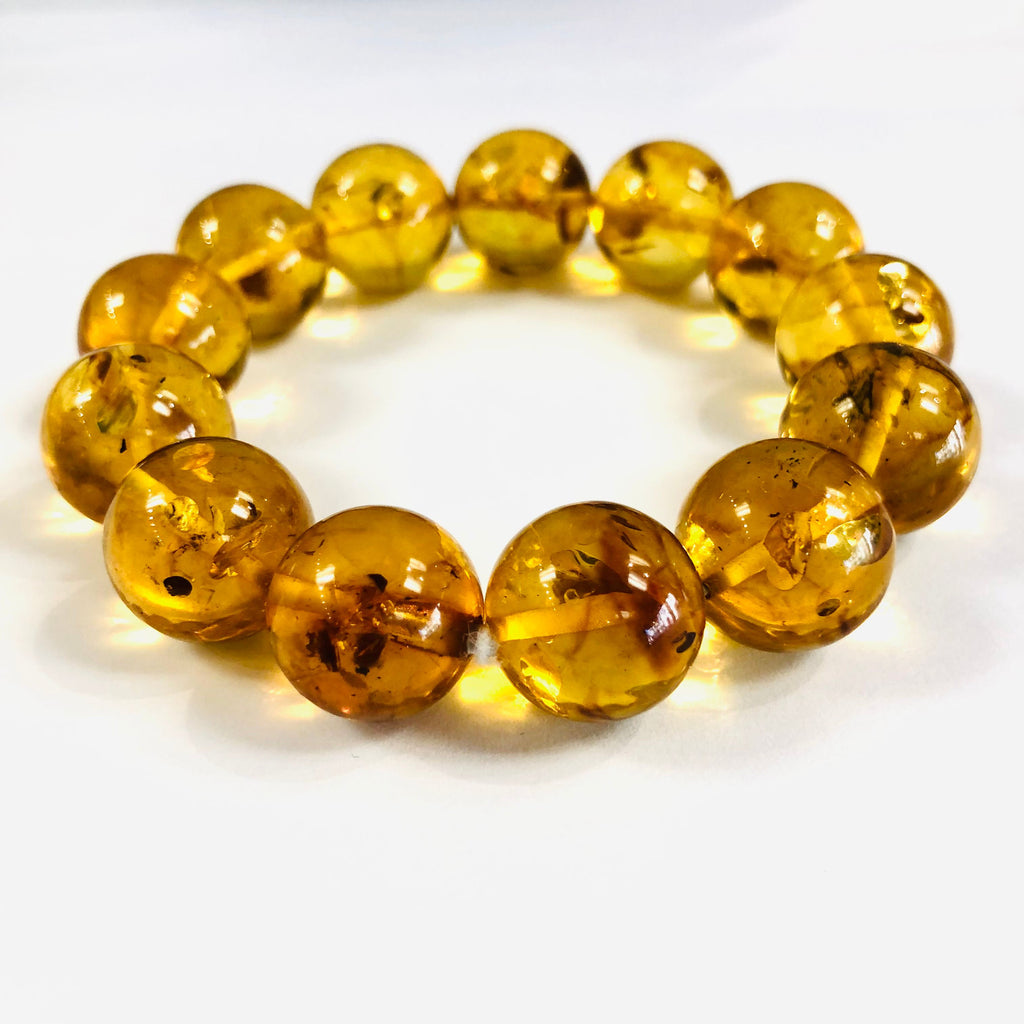 Baltic Amber Ball Bracelet in Honey Colour (16mm)
Large balls of genuine Baltic amber and the shiny honey colour, make this bracelet especially attractive. Easy to put on, pleasant to wear.
Strong calming properties!
Size: MEDIUM/LARGE
Dimensions: 21 cm (8") in length 
                    Amber beads - 13 of same size 16 mm balls 
Made in Poland from genuine Baltic amber
FREE SHIPPING!