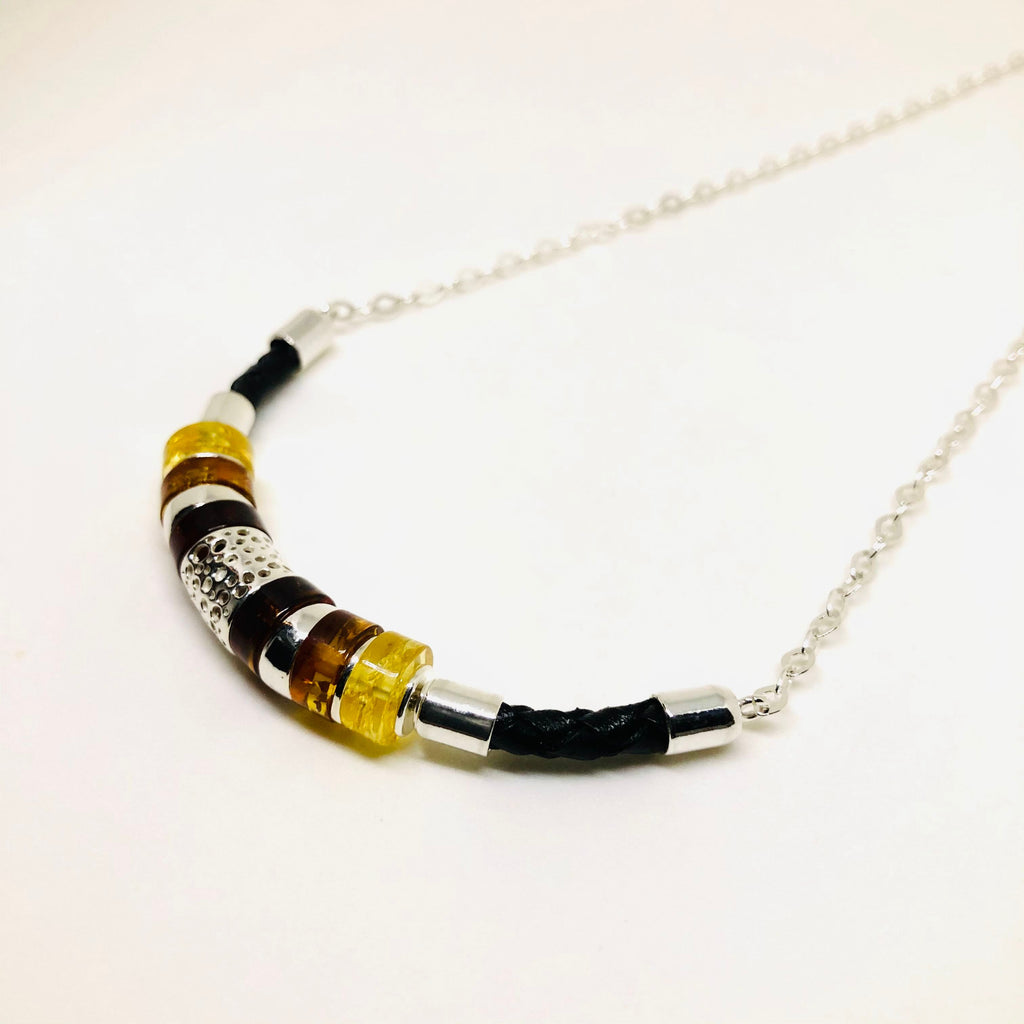 Amber Necklace on Leather and Silver Chain
This is one of our latest design in the year 2020 - a Pandora - style necklace with an element of black leather. We also offer a matching bracelet.
Dimensions: 46 cm (18")
                     beads - 7 mm - 8 mm in diameter
Handmade in Poland of genuine Baltic amber and sterling silver, nickel free
FREEE SHIPPING with orders over $100.00!