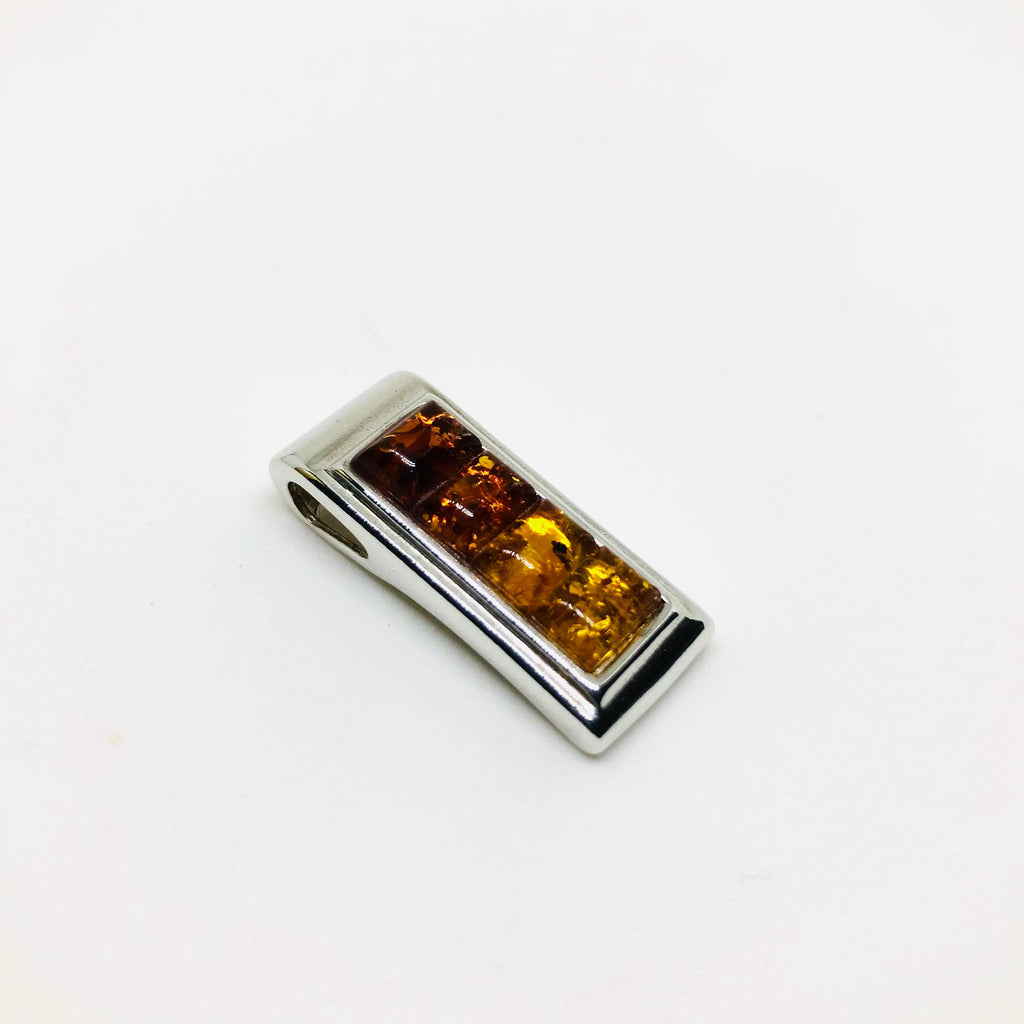 Multicolour Amber Bar Pendant
This silver pendant is featuring 4 Baltic amber stones, arranged from light honey to dark cherry. Large openings in silver allows for heavy chains or leather. Chains sold separately.
Dimensions: 3 cm (1.2")  x  1.2 cm  x  0.5 cm
                     amber stones - 0.8 cm  x  0.5 cm
Handmade in Poland of genuine Baltic amber and sterling silver, nickel free.