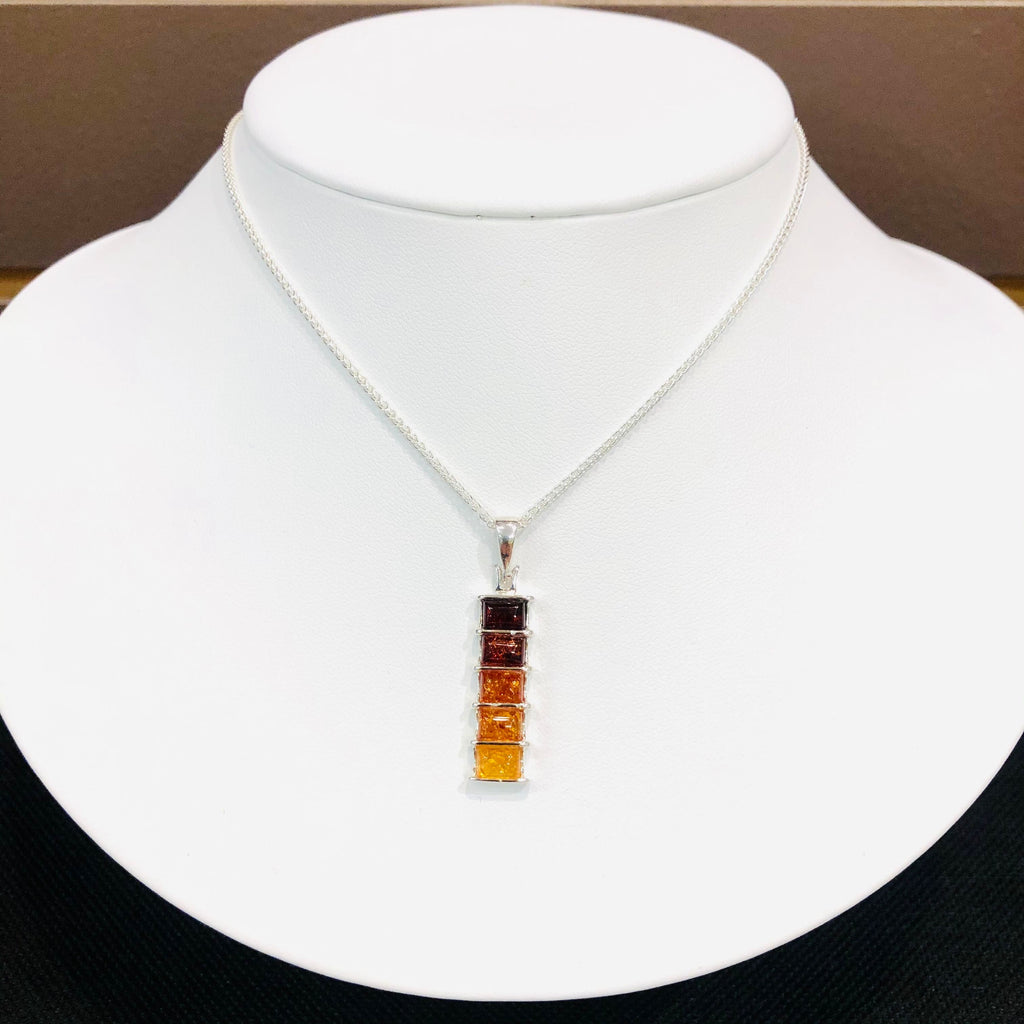 Amber Multicolour Bar Pendant
This is a very popular pendant since the combination of amber colours in the bar is very pleasing to the eye. Chains are sold separately.
Dimensions: 2.5 cm  x  0.7 cm
Handmade in Poland of genuine Baltic amber and sterling silver, nickel free.
FREE SHIPPING with orders over $100.00!