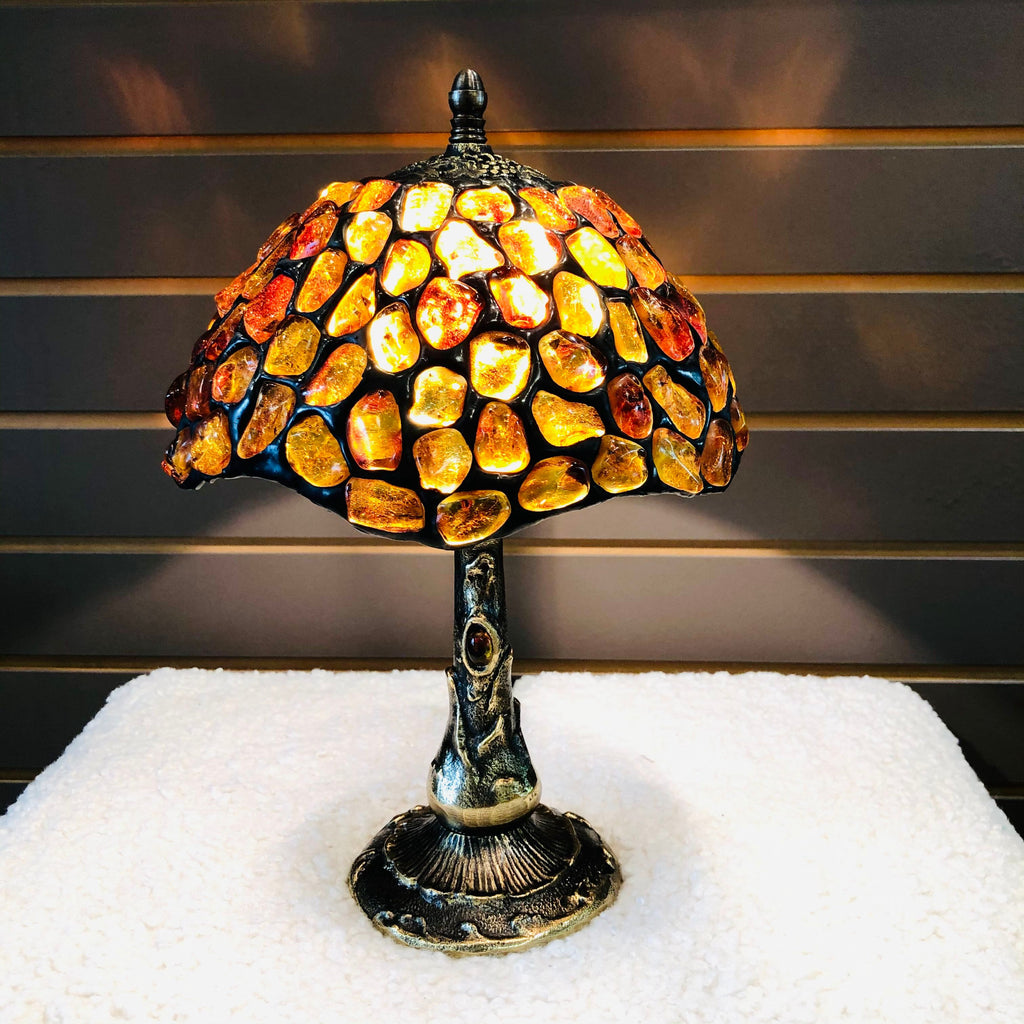 Amber Lamp - B20
This beautiful medium size amber lamp features extra special element - an amber cabochon incrusted in its tree-like base, emphasizing the fact that amber comes from prehistoric trees - it is its fossilized resin. Baltic amber is about 40 million years old.
Our lamps are made of genuine polished BALTIC AMBER pieces in their regular shapes, and brass.
Dimensions: Height (lamp) - 32 cm
                     Height (shade) - 15 cm
                     Width (shade) - 21 cm
There is 300 g of amber in this lamp.
FREE SHIPMENT WITH PURCHASE OVER 100.00!