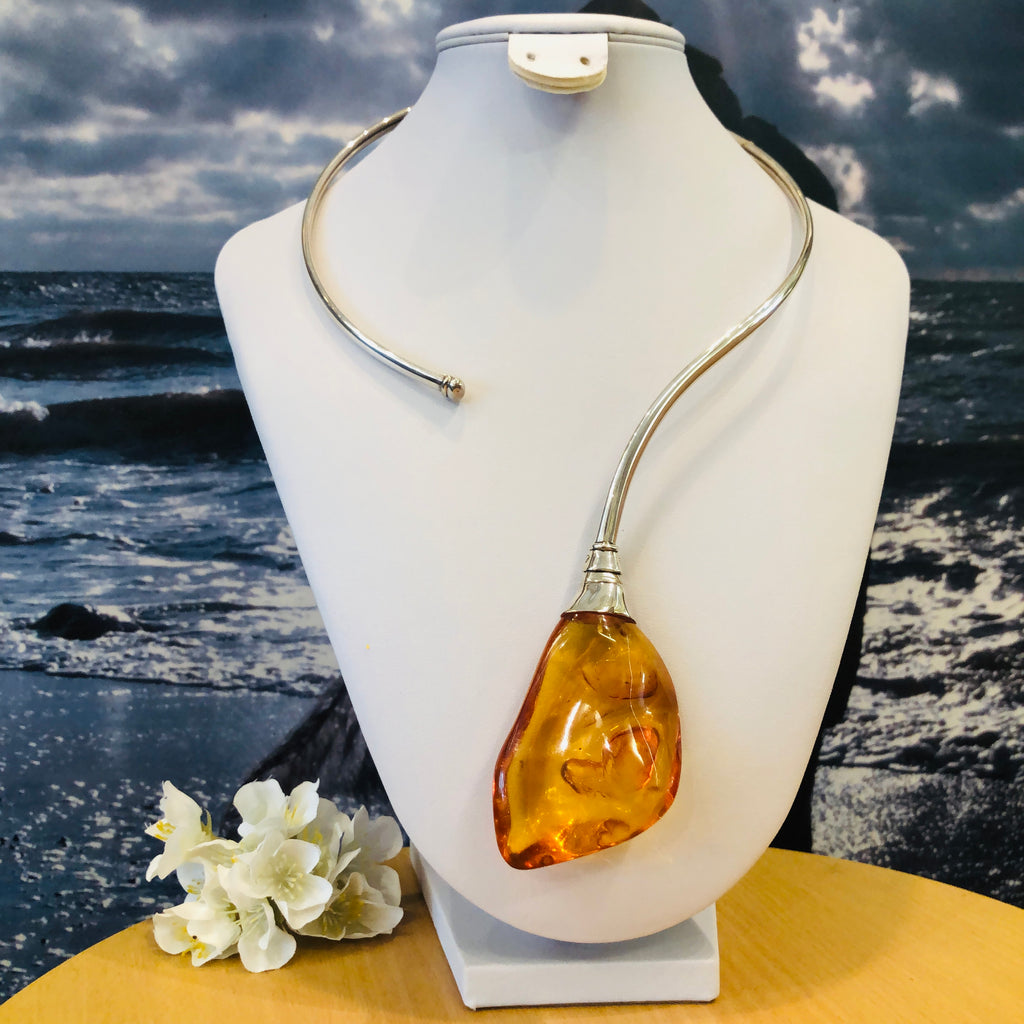 Amazing Amber on Flexible Silver Collar
This is an incredible piece of jewellery that will turn everybody's head - a truly beautiful stone of Baltic amber in its natural shape and polished to perfection, on a collar made of "flexible silver". It is easy to put on and will fit all sizes.
 Dimensions: 14 cm across collar
                      25 cm in length
           Amber - 4 x 6 cm
Handmade in Poland of genuine Baltic amber and sterling silver, nickel free
FREE SHIPPING!