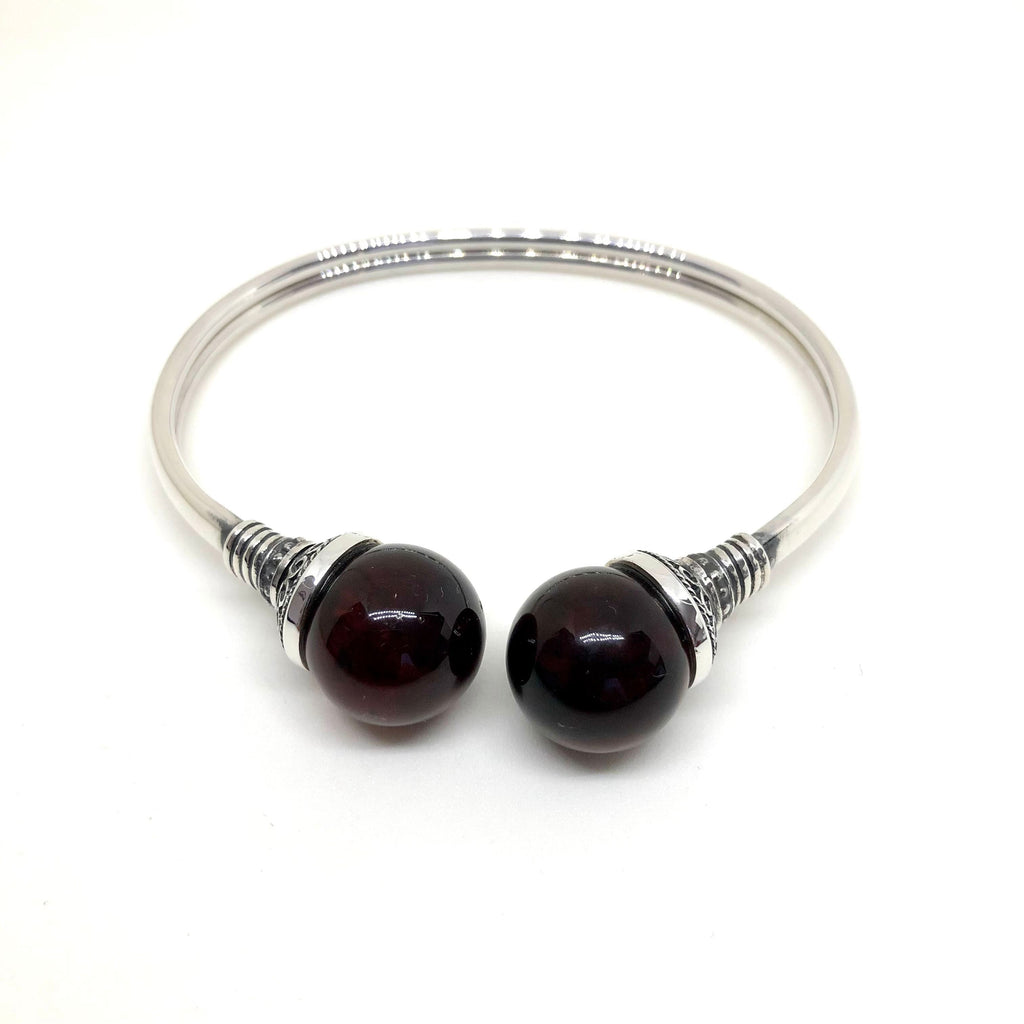 Amber and Silver Two Balls Bracelet in Cherry, Cognac or Butter Colour
This unique bracelet is handmade from specially developed kind of sterling silver that is very flexible, enough to open and put on  your wrist without any risk of breaking. It is featuring two beautiful cognac, butter or cherry Baltic amber balls in antique setting.
Size: 2.5" (6.2 cm) in diameter; amber balls - 1.6 cm in diameter
Handmade in Poland from genuine Baltic amber and sterling silver, nickel free
Free shipment with purchase over $100.00!