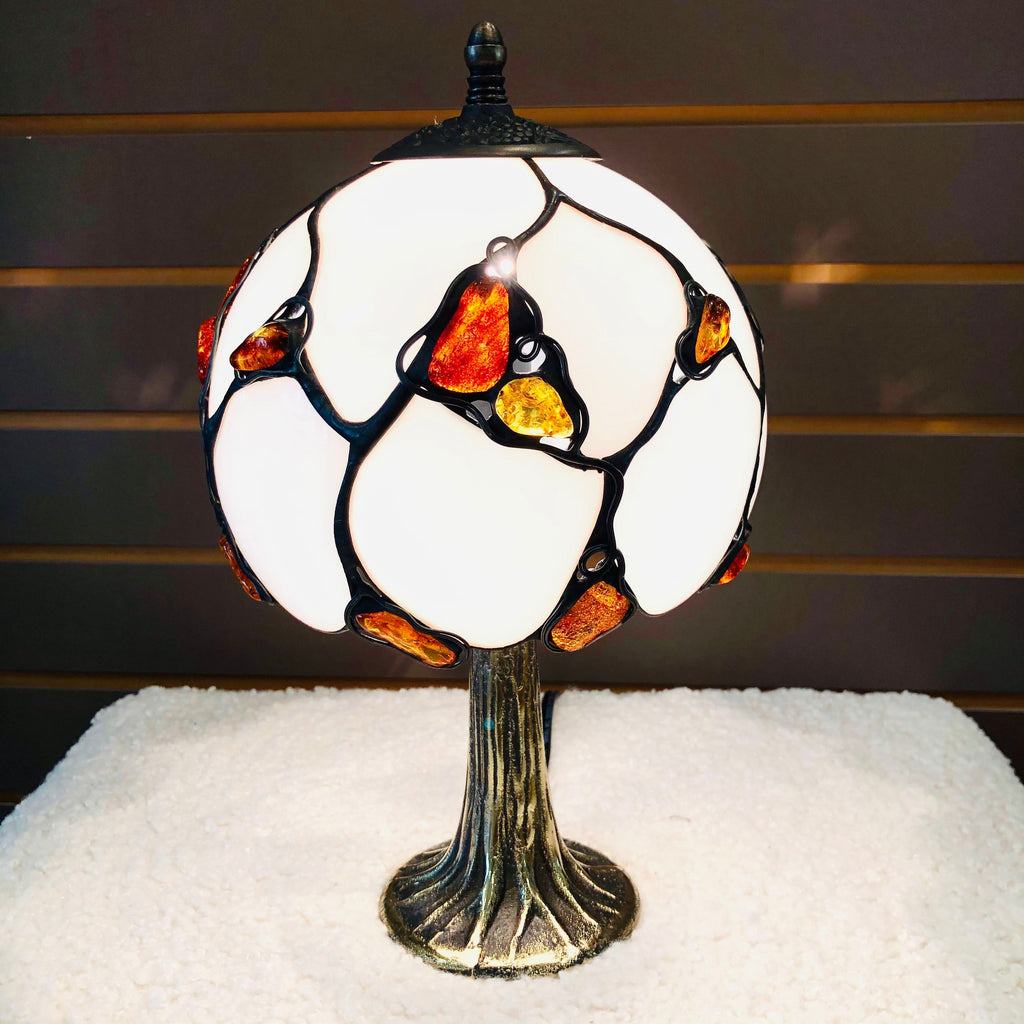 Stained Glass Lamp with Amber - G18
This very well made, elegant stained glass lamp is featuring large, beautiful pieces of genuine BALTIC AMBER. It is handmade in Poland using patinated brass to underline the design on the base.
Dimensions: Height (lamp) - 32 cm
                     Height (shade) - 16 cm
                     Width (shade) - 18 cm
There is 90 g of amber in this lamp.
Free shipment with purchase over $100.00!